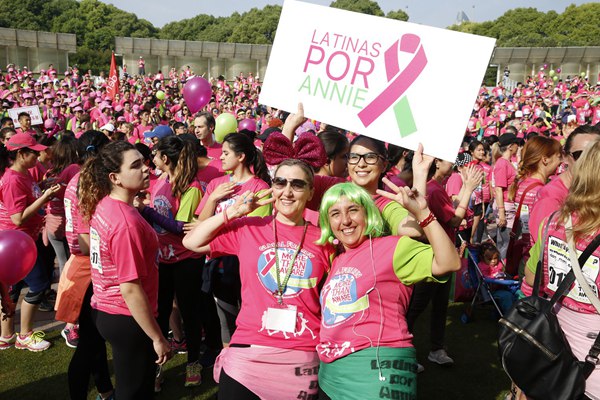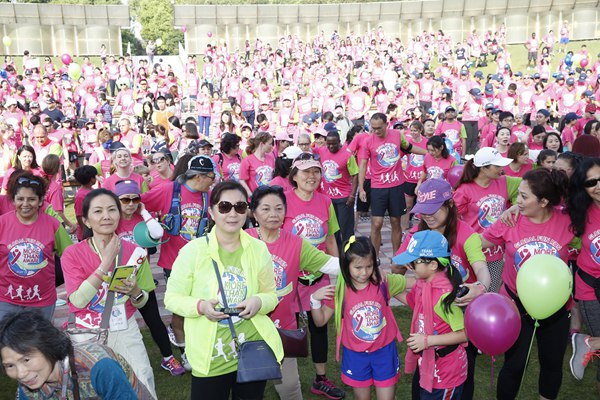 笑容、欢聚、奔跑……5月13日一早的世纪公园如同一片粉绿海洋,约3000名来自不同国家、不同年龄和不同性别的朋友在此参加"超越意识" (More Than Aware)2公里和5公里家庭欢乐跑和健走,呼唤人们对乳腺癌的认识,并用实际行动支援防治与康复。
About 3000 people from across the world took part in the "More than Aware" (MTA) 2k and 5k Family Fun Run and Walk in Century Park in Shanghai on May 13, 2017. This annual event is aimed at supporting the proactive prevention of and recovery from breast cancer.
今年是这项年度活动第五次在上海举办,同时也是首次全球性活动。特别值得介绍的是,参加者中有1000名来自上海癌症康复俱乐部的康复者,他们以灿烂的笑容、豁达的心态和健康的生活方式积极投入康复治疗。
This is the fifth fun run in Shanghai and also the first global event. It is worth mentioning that about 1000 rehabilitees from the Shanghai Cancer Recovery Club participated in the walk.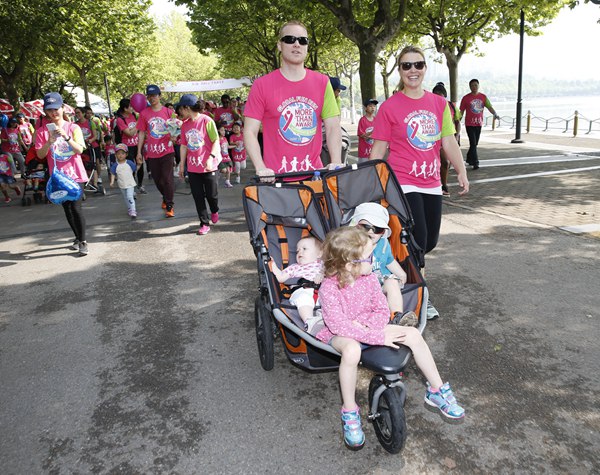 ↑来自美国的Dagne Furth和先生都在上海当老师。这天,他们兴致勃勃地带着3个宝宝来参赛,一起支持"粉红丝带"活动。
Dagne Furth is from America. Both she and her husband work as teachers in Shanghai and with their three babies enthusiastically participated in the event.