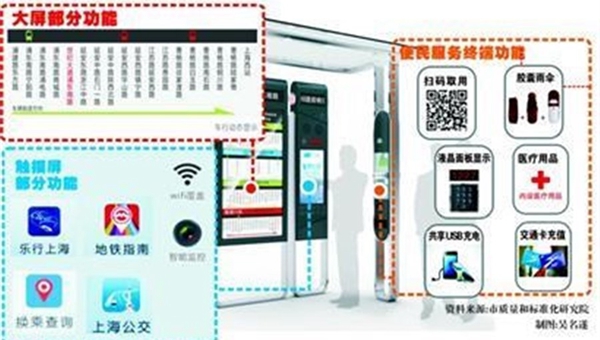 Passengers in the Pudong New Area will soon be able to know just how crowded the next bus is going to be.

By the end of this year, smart bus stops will come into force. Using a color-coded system, they will indicate how full forthcoming buses are going to be, Shanghai Industrial Technology Institute said yesterday.
The institute is the service provider of Pudong's bus-stop information boards.
The first batch of smart bus stops will be put into trial operation along Pudong Road S., an arterial road in the district.
The institute developed a "traffic information collector" using artificial intelligence. Based on image recognition, the collector is able to tell when and how many passengers get on or alight from the bus, to provide accurate passenger real-time numbers.