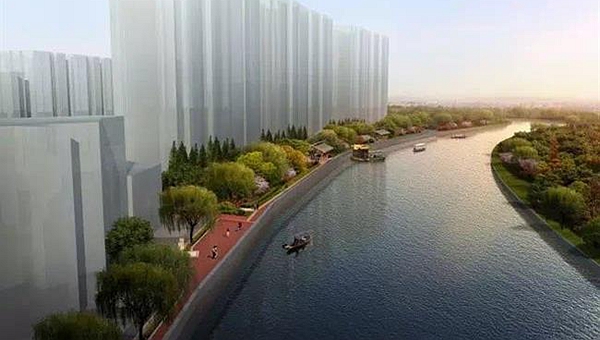 Work has started on a 3.7 kilometer downtown walking path along Suzhou Creek, which is scheduled to open by the end of the year, officials said yesterday.

The Changning section of the path stretches from Zhongshan Park to Shuangliu Road in the first phase of a larger development, the district government said.
The path, with wheelchair access, will have turf, artificial turf and timber lanes for walking and running, along with lamps and CCTV cameras for security, especially at night.
The levee will also be upgraded to support the local ecology and to allow people better access to the creek. More greenery will also be planted along the banks. Exercise stations will be built along the creek.
After the first phase is opened, the Changning government will expand the project to the east and the west to create a continuous path along the southern bank, officials said.
The 125-kilometer Suzhou Creek, which flows from Qingpu District to the Waibaidu Bridge, is the biggest tributary of the Huangpu River. Its downtown section runs through Putuo, Jing'an, Hongkou and Huangpu districts.
The Jing'an District government also plans to develop the Suhe Bay area, which covers 4.3 square kilometers on both sides of the creek, into an upmarket riverside community. The Shanghai Water Authority says the fourth round of a campaign to clean up Suzhou Creek will be implemented soon to clear heavily polluted water by 2021.