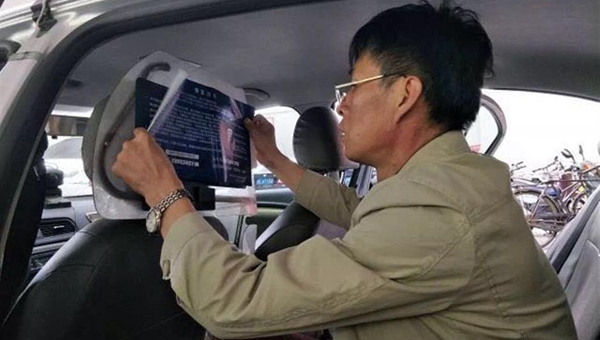 New notices for taxi passengers are being posted on the back of drivers' seats reflecting changes in laws and regulations since the last update in 2008.

"The original notice is too old and many new regulations have been rolled out since then, like the new traffic regulations released this April," said Zhou Yiqun, an official with the city's transportation management department.
The new notice has seven entries instead of the previous five. It has more detailed rules on the behavior of drivers and passengers.
"It, in particular, specifies penalties for violations including detours or cherry-picking by drivers and tells how passengers should collect evidence and where to report breaches, so as to protect their rights under such circumstances," said Zhou.
But Shanghai Daily interviewed five drivers from three taxi companies — Dazhong, Qiangsheng and Haibo — and only one knew of the new notice.
The driver, surnamed Mao, has been a taxi driver for two decades. Mao said the new notes highlighted the complaint process for passengers, which is a good thing in such a large metropolis.
Taxis can be the face of the city but some tourists don't know who to turn to when there is a problem such as a driver taking the long way around.
"Now they know their rights," Mao said. The authority said it would look at the feasibility of bilingual notices in future.