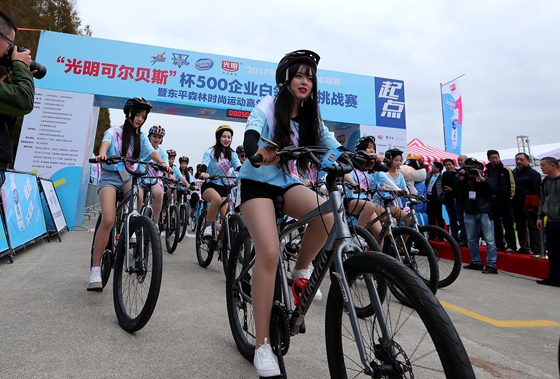 The "Bright Carolmix Cup" White-Collar Worker Riding Challenge of Shanghai Urban Amateur League began on Chongming Island on November 5, attracting over 600 participants from nearly 100 companies. It aims at physical exercise and health advocacy by mean of riding among workers and companies.
  Departing from Gate Two of Dongping National Forest Park, a 4A level scenic area, the participants cycled 31 kilometers along the beautiful North Highway, Gelonggang Road, Changzheng Road, Dongfeng Road, Linfeng Road and back to the park. Baowu Group, eventually, won the race of the elite group in 59 minutes and 7 seconds while Shanghai Academy of Spaceflight Technology won that of the public group.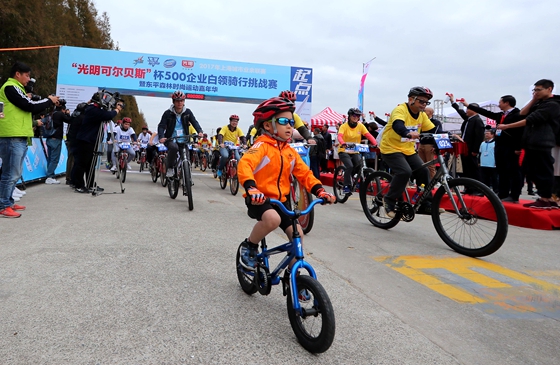 It is worth mentioning that Liu Yiyang, a 4-year-old child, finished the riding stubbornly, accompanied by his father.
  What's more, over 30 exhibitors provided various activities for the office workers at Dongping Forest Fashion Sports Carnival, including gaming performances, fancy football, fancy skipping, slow riding and shooting. Meanwhile, the band released people's pressure.