Jiang Kaifa's plum-themed artwork nationwide touringexhibition comes to Shanghai, opening at Liu Haisu Art Museum Branch (also known as the Art Museum of Putuo District) on November 8. Executive dean of Shanghai Painting and Calligraphy Institute Ding Yiming, famous painter Gong Jixian and secretary general of Shanghai Calligraphers Association Pan Shanzhu took part in the opening ceremony.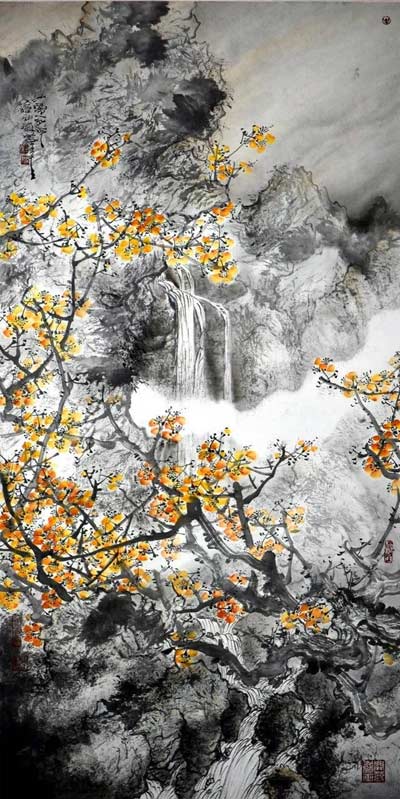 Over 100 pieces of artwork created by Jiang Kaifa, mainly with plum-themed Chinese painting and porcelain bottle, will be exhibited.
  Concentratingbold brushwork, wonderful ink, vivid atmosphere, innovative idea and unique style, his plum-themed works showed the comprehensive understanding of traditional Chinese poetry, calligraphy and painting.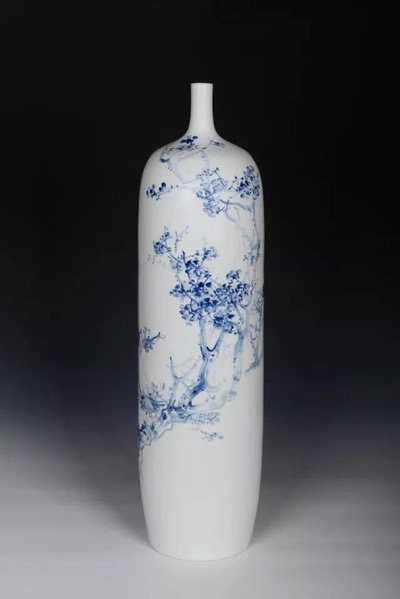 In addition, Mr. Jiang donated his work "Red plum" to the museum, which will be on display to the public as a museum collection. The exhibition will last until November 20.