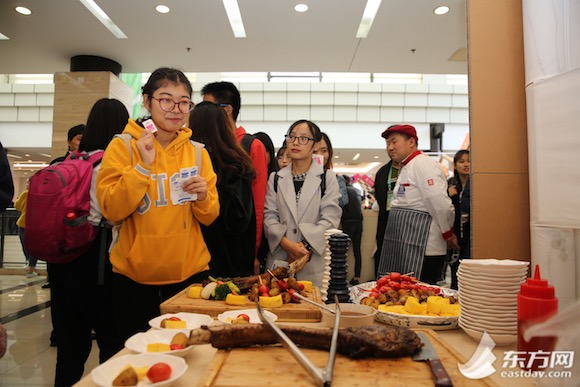 Shanghai University StudentFood Festival was held for the first time at Jiangwan Campus of Fudan University on November 11.
  The Food Festival is themed with "No waste of food & youth" and there are three sections set including sharing, thanksgiving and thinking. 45 dishes brought by 15 universities were delicious, nutritious and popular.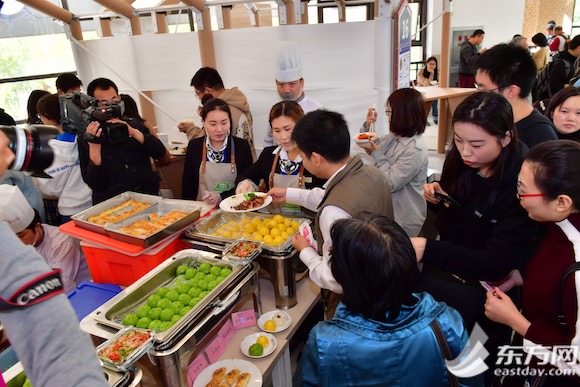 The Food Festival aims at gathering the delicacy in the university and attracting the students with that. It is also a recollection of university life and an intimate experience of the contribution to the tasty food.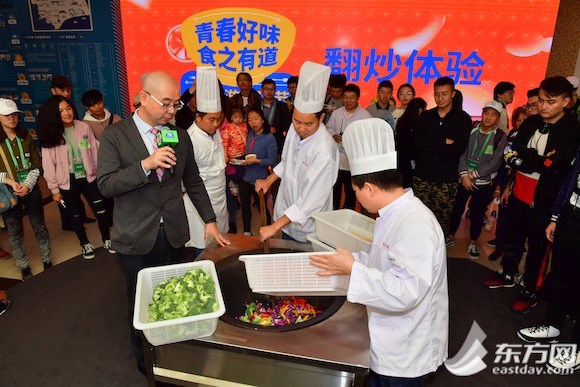 The thanksgiving section focused on people and things concerning the tasty food at universities while the thinking section relied on the "take-away" social experiment, micro-documentary filming and H5 game design to stimulate students to pay great attention to environmental protection, reduce the takeaway and be back to the canteen.