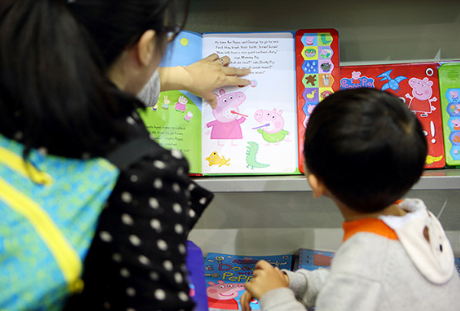 China Shanghai International Children's Book Fair (CCBF), the only book fair in the Asia-pacific region fully dedicated to children's book publishing, will be held in Shanghai World Expo Exhibition Center on November 17-19.
  CCBF will offer more than 60,000 kinds of contents for children, including books, magazines, digital products and creative and educational services, and organize over a hundred reading activities in order to make a push in parent-child reading and enrich children's imagination.
  Author introduction and reading promotion have been a focus of CCBF. The results of the selection of children's books which happened before CCBF, will come out during the Fair.
  Roger Mello, Hanne Bartholin and Zhu Chengliang who won the Chen Bochui International Children's Literature Award from 2014 to 2016, will attend the fifth-anniversary special planning exhibition with 60 perspective illustrations.
  The Fair has also invited 12 illustrators to host 26 interactive workshops to share their creation process with the children.