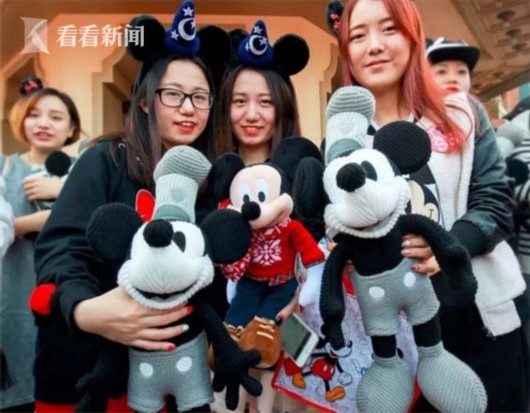 November 18 marks the 89th birthday of Mickey Mouse. [Photo/Kankanews.com]
  Happy birthday to Mickey! This Saturday, Mickey Mouse, one of the most famous cartoon characters created by Walt Disney, is going to celebrate his 89th birthday. A celebration event will be staged at Shanghai Disneyland on November 18.
  A mysterious team at Shanghai Disneyland is now preparing for the special party. Between 10:00 a.m. and 11:30 a.m. on November 18, visitors to the Disney Resort will be greeted with many surprises near the Gardens of Imagination and the Mickey Avenue: On the ground there will be a distinctive Mickey Mouse head "painted" using tree leaves and sand. Besides, Mickey Mouse and his friends will be brought back to life through ink and wash paintings.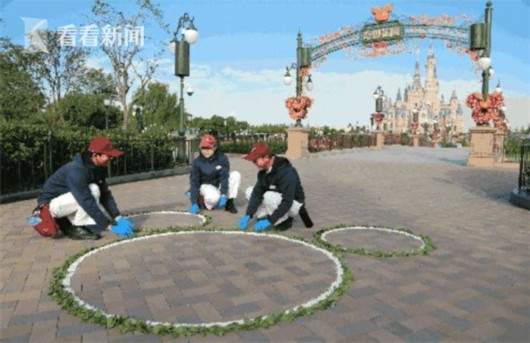 Employees of Shanghai Disneyland are busy making preparations for the birthday celebration. [Photo/Kankanews.com]
  Mickey Mouse fans from all around the world are welcome to the Shanghai Disneyland to cherish the memorable moment with Mickey.