40载粤语金曲在沪唱颂香港回归20年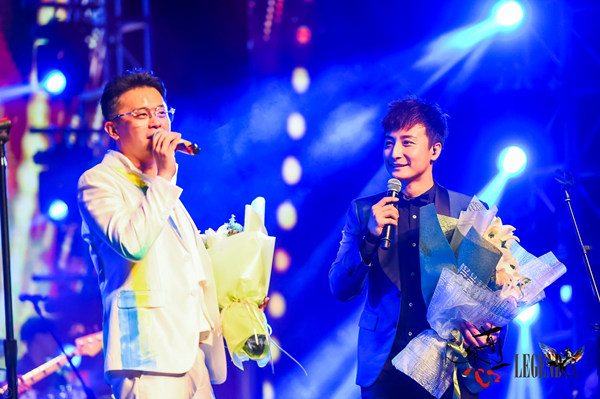 马兴文(左)与方力申
Hong Kong crossover artist Simon Ma (Left) and Singer Alex Fong
《海阔天空》、《女人花》、《一生所爱》、《不再犹豫》……11月16日晚,一首首香港劲歌金曲唱响上海东方艺术中心。这场名为万众一心 ·"飞"一般的音乐会集结了两岸知名音乐人和各界嘉宾,用跨越香港40年的粤语经典唱颂香港回归20周年。这也是"香港心、中国心,万众一心"庆祝香港特别行政区成立20周年系列活动的收官演出。
The "All in One Heart" concert featuring Hong Kong pop songs over the past 40 years was held in the Shanghai Oriental Art Center on the night of November 16, 2017, as the final part of the "Hong Kong Heart, China Heart, All in One Heart" series events celebrating the 20th anniversary of Hong Kong's return to China.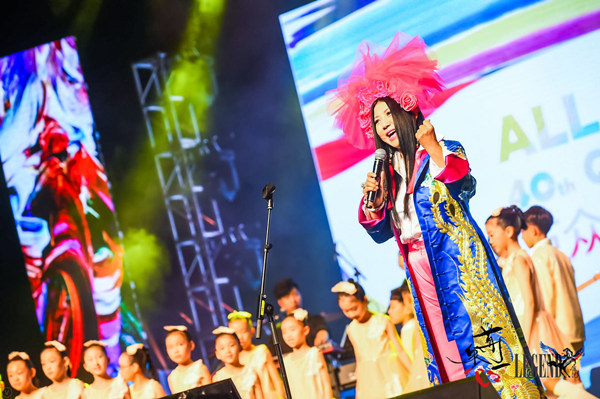 杨二车娜姆
Singer Leorowi
音乐会由香港跨界艺术家马兴文率领的Legend 传说乐队发起。特邀嘉宾包括导演吴思远、唐季礼,音乐人林健华,"温拿乐队"彭健新,歌手杨二车娜姆、方力申,主持人吴大维、安龙,歌手张明敏儿子张颂华,演员安雅,旅美小提琴家夏小曹,S-Future儿童合唱团等。
The concert was launched by Hong Kong crossover artist Simon Ma who leads the Legend the band. The performers and special guests included director See Yuen Ng and Stanley Tong, musician Joanus Lam, guitarist Benette Pang from the Wynners, singer Leorowi and Alex Fong, and emcees David Wu and Cameron.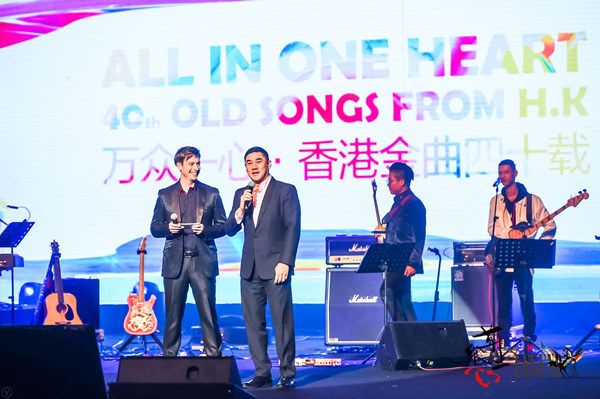 安龙(左)与吴大维
Emcees Cameron (Left) and David Wu
马兴文接受采访时表示,"万众一心"就是不分你我他,让来自各个行当、各个年龄的朋友聚在一起,共享这场充满爱的音乐会。
Simon Ma said that "All in One Heart" is to gather friends from all walks of life and from all ages to share this concert full of love.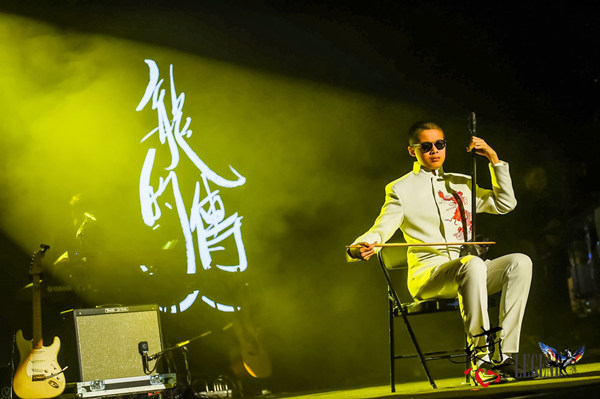 盲童马成演奏二胡
Blind child Ma Cheng is playing the erhu.
值得一提的是,公益慈善也是本次音乐会的主题之一。音乐会携手东亚银行公益基金"萤火虫"计划,邀请自闭症学生现场作画,并与爱心人士共同启动"艺术巴士",将爱传递给更多残疾儿童。
It is worth mentioning that charity is also one of the themes. The organizer, together with the commonweal foundation "Firefly" of the Bank of East Asia, invited autistic students to paint at the concert, and started the "Arts Bus" passing on love to more disabled children.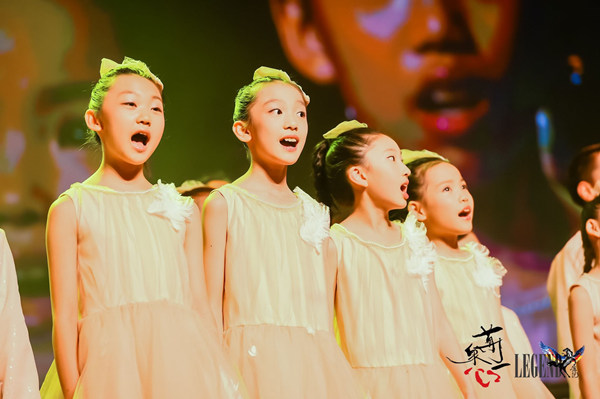 S-Future儿童合唱团
S-Future children's choir
By Wang Jiaye
(The photos were provided by the organizer.)