Themed at showcasing intangible heritage, the third Shanghai International Handicraft Exposition kicked off on November 24.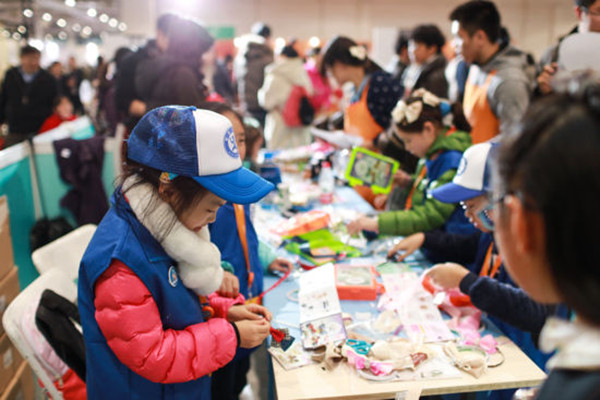 Covering an area of 12000 square meters, the two-day exposition had more than 200 exhibitors from Spain, Africa, Japan, Uruguay and other countries, with the number of participants making a record in the history.
Starting from 2015, the exposition has involved industries including embroidery, weaving, fabric art, ceramics, woodwork, iron craft, gardening, baking, etc.
This year's activity presented several highlights. Audiences were able to take part in hundreds of DIY experience courses and speeches. They also had opportunities to watch intangible heritage successors showcasing works and to communicate with them. Moreover, an online version of exposition were arranged to enable audiences toexperience handicraft arts at home.
Through rich and interesting handicraft show programs, the exposition aims to attract more citizens'attention towards traditional workmanship so as to build a creative development platform for intangible cultural heritage.