With the aid of a wechat application, for financial personnel who are overwhelmed with waiting for along time in front of queuing machine each time they come to deal with tax matter, it's time for them to have a relief.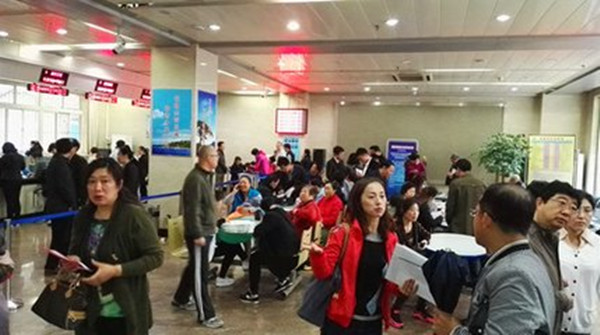 Opening "taking a number"service through a wechat app, Shanghai Municipal Office of State Administration of Taxation (SAT) helps save citizens' time. Before starting off to the tax hall, people could learn the real-time queue progress and get a line number through a wechat app so as to avoid waiting boringly in the hall.
According to a head of the office, Putuo, Xuhui, Jing'an, Songjiang and Qingpu branches have opened such a service, and the remaining eleven branches are to follow suit by the end of this year. In the future,Shanghai Municipal Office, SAT could make further efforts in other aspects including simplifying the tax process, a closely watched problem.