Inspired by the falling leaves, artists from China, France and Germany are to hold a street art exhibition which is themed at love on Yueyang Road, Xuhui District of Shanghai.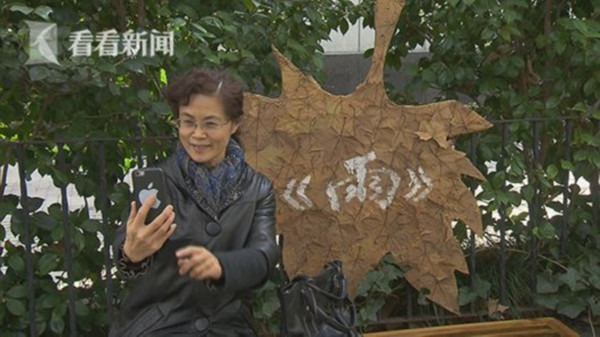 As a first-class scenic street, Yueyang Road which was built in the early 20th century by Board of Directors of Shanghai French Concession has been famous for its scenery of falling leaves.
According to the sponsor of the exhibition, centering on the theme of love to humanities and love to nature, the artworks made from falling leaves aim at arousing people's concern of good things around them.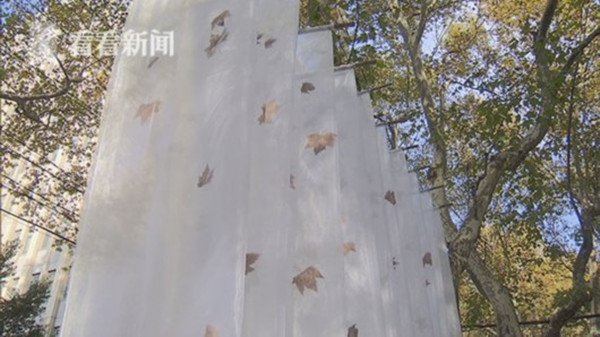 For instance, with umbrella symbolizing autumn rain, curtain meaning sunshine and stringed leaves representing leaves blowing off by wind, the group work named "Rain, Wind, Light" arouses audiences'affection of nature.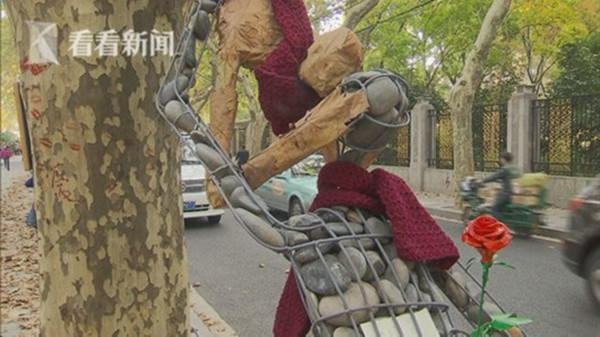 The artwork Kiss designed by a French artist simulating a tree and a stone man as a couple has even received an anonymous love letter from passerby.