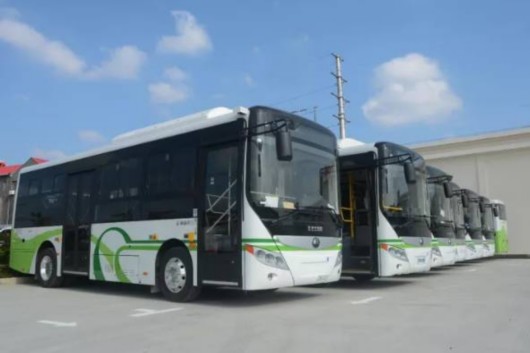 New energy bus in Chongming
  Chongqing has kept placing the new energy buses recently in order to match with its world-class ecology.
  By far, 293 new energy bus buses have been in place in Chongming and over 50 percent of the original buses have been upgraded, which means it opens the "green" gateway since then. It is expected that all the buses on the island will achieve pure electric by 2020.
  The one in charge of the buses said,"We have chosen seven types of new energy buses matched with different roads after the trials, which are between 6.5 meters to 12 meters in length."
  However, he added, well driving new energy vehicles is really a difficulty due to the driving habits. The Chongming bus operator has carried out skill training for over 500 drivers and emphasized the importance of driving safety so as to cope with the situation.
  New energy buses are more comfortable with lower noise, a continuously variable speed and lower labor intensity, compared with diesel vehicles.