Ai Xiaoan, Consul general of the Netherlands Consulate General in Shanghai presented 7,500 tulip bulbs to Shanghai Urban Planning Exhibition Hall on November 27.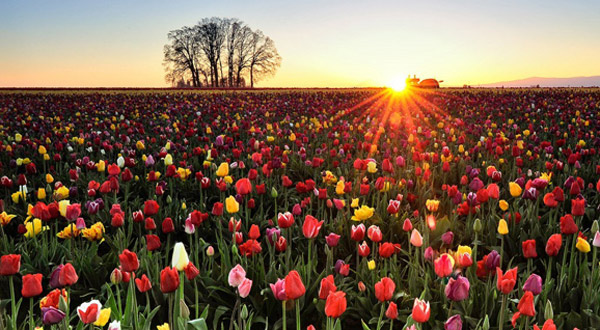 Tulip is the "token" of the friendship between Shanghai and Holland. The present was chosen specially in two colors-- Chinese red and Dutch orange, symbolizing the friendly exchanges and common development of the two cultures.
As the early December, the planting time for tulip comes in the corner, Shanghai Urban Planning Exhibition Hall is to jointly plan with Shanghai CloverNature School to do the planning. With Chuangzhi Park in Yangpu District as a demonstration site, the institutions prepare to sow 1000 tulips to create a community garden before sowing in nearly 30 community gardens across the city. Citizen volunteers will be organized in the program with experts teaching planning skills in the whole process.