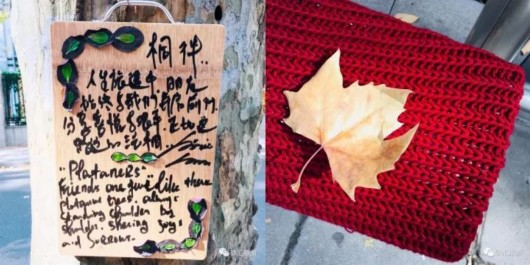 Installation:"Plataners"(Planetree and Partner)[Photo/Shanghai Tourism]
  As leaves blanketsome roads in Shanghai, many people go therefor the sights. A fallen leaves art installation exhibition themed with "Love" takes place on Yueyang Road, Xuhui District, lasting till December 31.
  The exhibition will be in the section between the intersection of Yueyang Road and Zhaojiabang Road and Jianye Laneon West Jianguo Road.
Installation:"Rain"[Photo/Shanghai Tourism]
  An installation named "Rain" consists of several big red Chinese-style umbrellas flowing on the green-and-yellow leaves like clouds.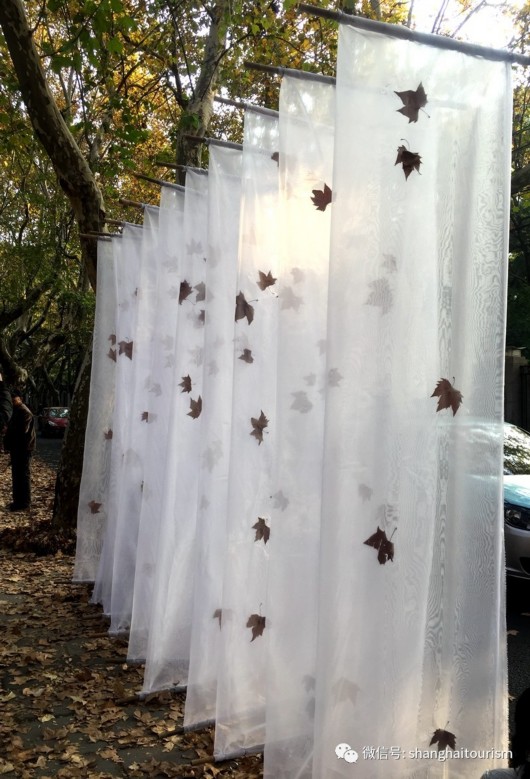 Installation:"Light"[Photo/Shanghai Tourism]
  The yarn mantle which carries light and shadow may evoke the awareness of light warming people with its energy.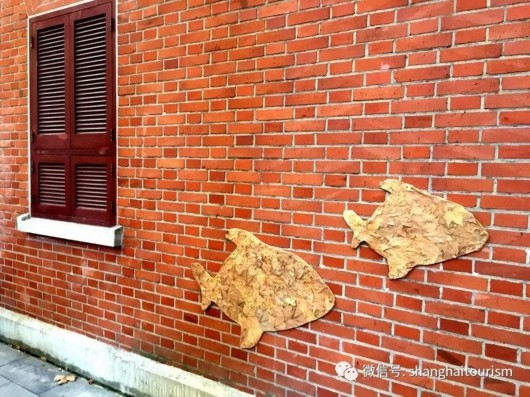 A German artist created paintings with leaves on the wall.[Photo/Shanghai Tourism]
  Almost all the installations are on the east side of the road, so it is nice to take a photo in the afternoon when the sun shone from the west. You can also view other landscapes on Yueyang Road, and be careful of the vehicles.