Themed at "carrying forward intangible cultural heritage and promoting craftsman spirit", the 2017 intangible cultural heritage entering campus activity kicked off on November 28.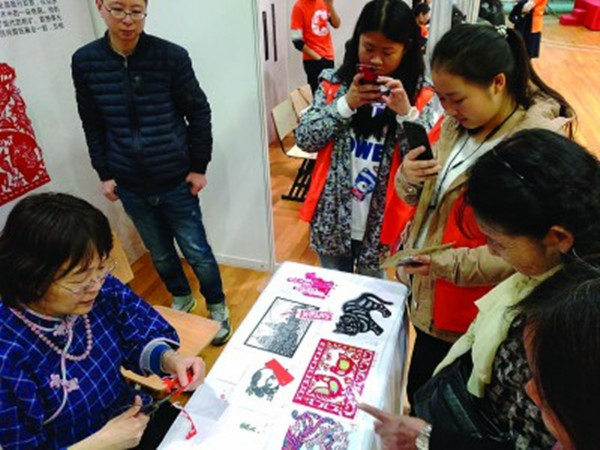 The event had several specific themed programs related to Shanghai style flour sculpture, ancient boat model, Shanghai style paper cutting, traditional Chinese apparel, Chinese ink, etc. Tour exhibitions were held in 11 universities across the city together with forms of lectures, speeches, etc. to enable students to experience the profoundness of excellent Chinese culture and foster their understanding and love of the culture.
First started in 2014, the activity of Intangible heritage entering campus is one of the key projects co-conducted by the municipal education department and culture department with the aim of prevailing superior Chinese culture and pushing forward the protection and publicity of intangible heritage.