Star Wars: The Last Jedi, a 2017 American epic space opera film and the second film in the Star Wars sequel trilogy, following Star Wars: The Force Awakens(2015) holds a press conference in Shanghai recently. A grand carpet ceremony and premiere was launched in Shanghai Disney Resort with starrings Daisy Ridley and Mark Hamill, director Rian Johnson and producer Ram Bergman attending for the film's publicity.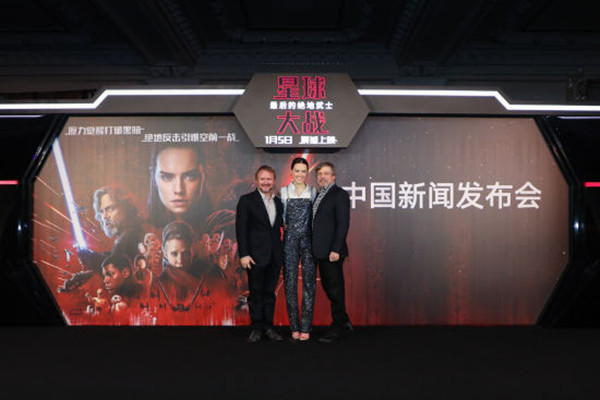 When actors step onto the red carpet, the atmosphere reached to its climax with screaming fans cheering. Before the premiere, in a short ceremony, the four producers extend thanks to media and guests. Fans carrying character doll Porg of the film pose with the stars.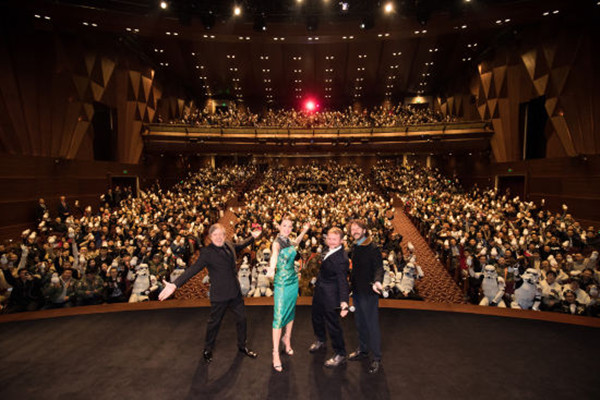 At the press conference, the actors shared funny stories in the shooting process. Three children dressed as the last Jedi staged to be granted with swords, symbolizing the carrying forward of the Jedi spirit.
Having its world premiere in Los Angeleson December 9, 2017, Star Wars: The Last Jedi which is produced by Lucas film and distributed by Walt Disney Studios Motion Picturesis to be on China's box office on January 5, 2018.