Paddington bear, a much loved fictional character in British culture was introduced into JIC Bookstore in Shanghai to make it a cultural experience space.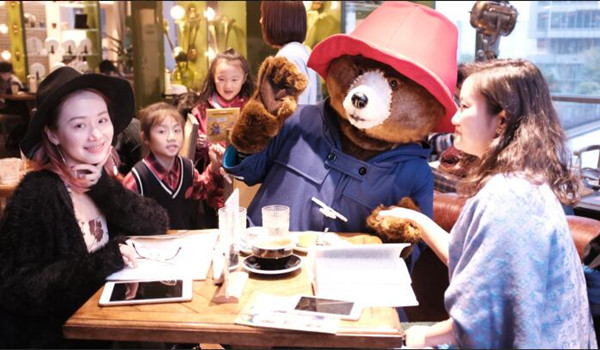 Paddington 2, a 2017 British live-action/CGI animated adventure comedy film which is a box office hit staged in China on December 8.
Amid its popularity, JIC Bookstore makes Paddington bear its theme character. Visitors to the bookstore could see a Paddington bear inspecting the store, reading storybooks, awarding souvenir to lecturers and audiences and also pose with it. In addition, a Paddington bookstore theme exhibition fusing the Christmas atmosphere is to be launched in the store's book area, aisle and coffee bar.
According to a head of the bookstore, this activity is not only the first cooperation between JIC Book and film & television industry, but also a starting point of more cross-domain brand cooperation in the future.