A supermoon greeted the 2018 new year, according to Shanghai Astronomical Observatory of Chinese Academy of Science.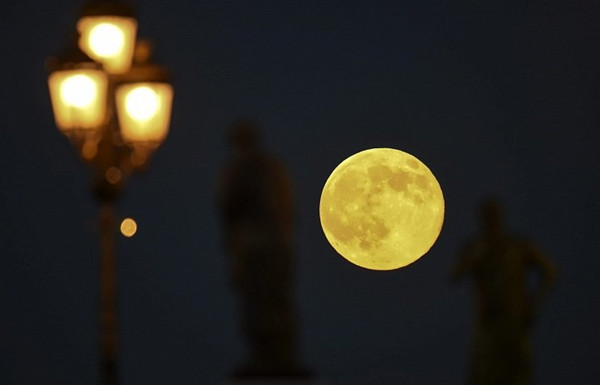 A large and bright moon adorned the night sky on January 1 when the moon got to be closest to Earth.
Besides the supermoon at the New Year's Day, people should be able to see total lunar eclipse on January 31 and July 28 this year.
As is known to all, Sheshan is an ideal place to watch the sky. Built in the 25th year of Emperor Guangxu's reign in the Qing Dynasty (1899), Sheshan Observatory on the top of West Sheshan Mountain is one of the oldest astronomical observatories in China.
To meet the watching demand, Shanghai Astronomical Museum has conducted renovation and upgrading of its watching hall, China's first interactive digital one in 2009. The project is completed recently with the hall's accessibility and stability greatly improved.