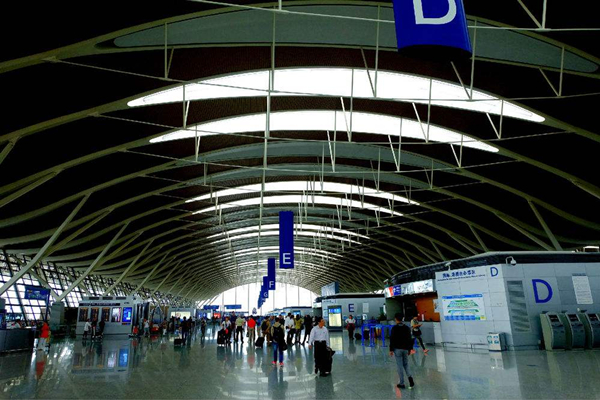 Shanghai Pudong International Airport
A record number of 70 million passengers traveled through Shanghai Pudong International Airport in 2017, Shanghai Airport Authority said on January 2.

Shanghai Pudong International Airport has thus become the third airport in China with an annual handling capacity of more than 70 million passengers, next only to Beijing Capital International Airport and Hong Kong International Airport. Shanghai Airport Authority also witnessed the 18th consecutive safe year for Pudong International Airport and the 30th for Hongqiao International Airport.

Pudong airport, together with Hongqiao International Airport, served a total of whopping 112 million passengers last year with a year-on-year growth of 5.12%.
The two airports handled a combined 4,243,600 tonnes of cargo and mail and 760,600 aircraft movements in the past 12 months. With 3,835,600 tonnes handled in 2017, Pudong airport is the world's third-busiest airport by cargo traffic.