A volunteer group from Shanghai Police College is conducting security advocacy in Shanghai's metros, schools and large shopping malls.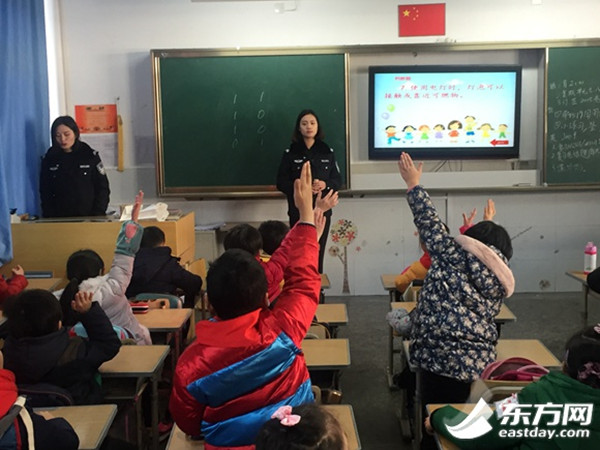 Volunteers give security education class in a primary school in Minhang District. [Photo/ Eastday.com]

In Xinzhuang School of Minhang District, the volunteers are giving security education class to the pupils. And to improve citizens'awareness of safe journey and financial security, the police group publicizes safety knowledge through handing out anti-fraud manuals and items like recycling bags, mouse mats, key rings, bookmarks which are designed according to the security theme.
At present,"Safeguard volunteers" program has set up more than 40 cooperated service points around the city. Projects have increased from the original visiting the elderly and secutiry education sessions to more than ten, involving aspects of fire-fighting, safe travel on main holidays, etc."A security web" has been constructed in the city.