Nearly 20 sanitation workers and property company staffs get trained for online ticket booking in Dapuqiao Street Community in Huangpu District, Shanghai, on January 9.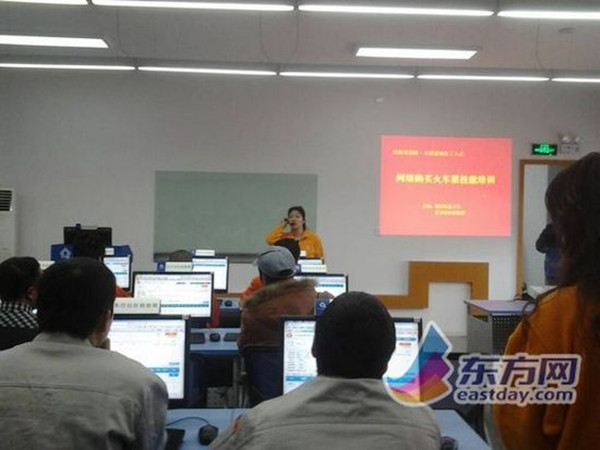 With the Lunar New Year approaching, the public welfare training is a "timely rain" for migrant workers who usually don't know how to book the Spring Festival transport tickets online and have to queue long in the railway station.
Mr. Zhang, a migrant worker from East China's Anhui province had to ask his friends for help in panic purchasing of the journey ticket each year. In the training class, he followed the teacher and learned the process on his cellphone.
It is the sixth time such a public welfare activity has been conducted to help migrant workers book tickets online.