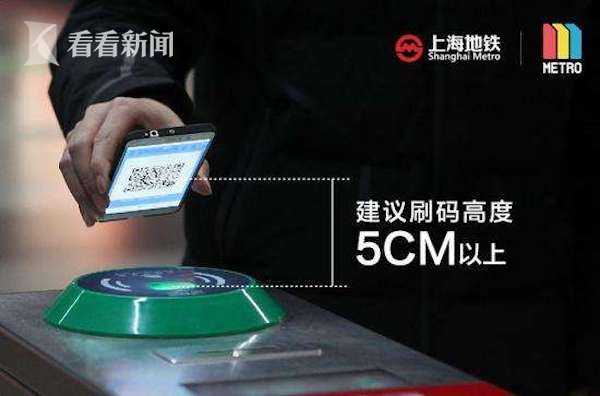 Scanning the QR code to take the subway in Shanghai [Photo/kankanews.com]
Shanghai Metro has started the operation of scanning the QR code to take the subway since January 20.
Download Shanghai Metro's official application "Metro Daduhui" on the phone, bind your account with Alipay or UnionPay cards, and then you can scan the QR code generated in the application to take the subway. Though the process may be somewhat cumbersome compared with that in Guangzhou, Hangzhou or other cities, people are enthusiastic about this which is convenient and saves time, avoiding the queues, tickets and other troublesome things. What attracts the customers most, especially the office workers or students, may be the discount brought by Alipay or UnionPay.
The UnionPay transactions on this application have exceeded 400,000 in just 10 days in Shanghai.