Groupe Media-Participations, Europe's leading Animation and Comics group announced to enter the Chinese market, especially to develop themed parks. In the future five years, along with Shanghai Xuanlong Group, its strategic partner in the Chinese market, Groupe Media-Participations is to develop five international villages projects to build a cultural brand integrating leisure and recreation, science research and development, industrial development, cultural exchange, etc.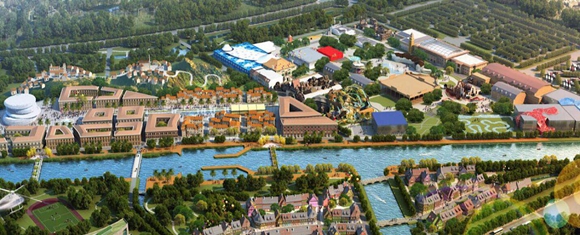 With a history of 80 years, Groupe Media-Participations boasts the reputation of "European Disney" with products including over 4000 cartoon characters, over 10,000 comic books and more than 2500 hours of animation video.
According to Vincent Montagne, chairman of Groupe Media-Participations, the advantages of Groupe Media-Participations'themed parks are its high-technology, family-focus design and many popular cartoon images which are attractive to visitors. In the future, the group will conduct comprehensive cooperation with China in terms of themed parks, animation, film and television, copyright and derivatives development.
It is said that the nation's first Xuanlong international village is to be built in Songjiang District, Shanghai.