The Heart of Heroes, an original stage play based on the real stories behind building China's commercial aircraft was screened in Shanghai on December 4.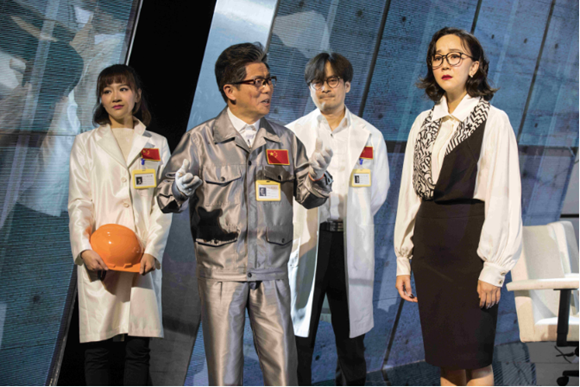 Still of The Heart of Heroes. [Photo/ Eastday.com]

Produced by the Shanghai Dramatic Arts Center, the modern drama tells of the bitterness and joy of those working in the nascent Chinese civil aviation industry, mainly the designers, the assembly workers and the test pilots, as they were pursuing the dream of making a home-grown large plane.
To help immerse the audience in this industrial scene, the production team has put lots of effort into the backdrops, writing and music.
According to the director, Hu Zongqi, The Heart of Heroes is a perceptible work which merges modern scientific conceptions in the story narrative.
China's first homegrown large passenger plane, the C919, made its debut flight in 2017, becoming an important milestone for Chinese aviation.