Austrian, German presidents stress unity, need for common approach in migrant crisis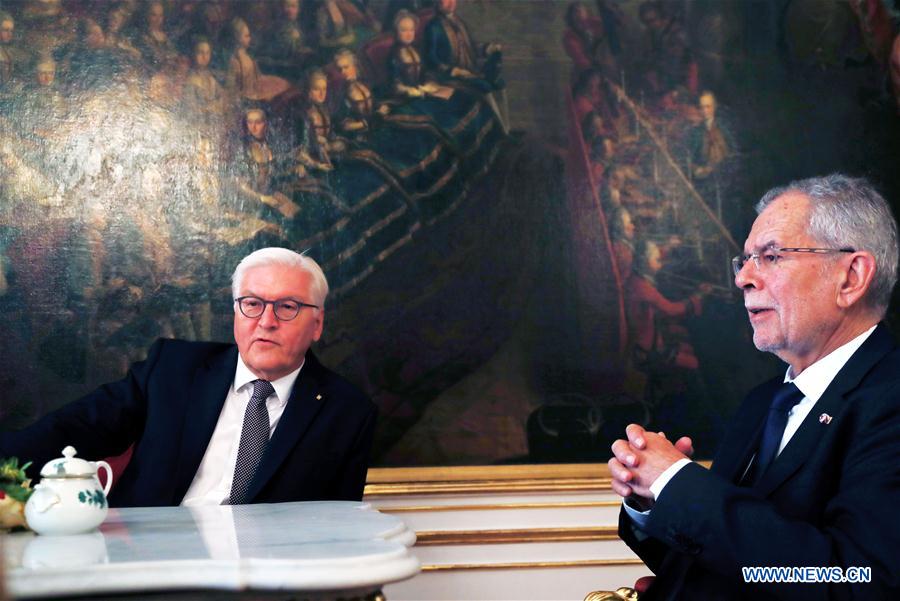 German President Frank-Walter Steinmeier (L) meets with Austrian President Alexander Van der Bellen in Vienna, Austria, on July 14, 2017. The heads of state of Austria and Germany stressed the amicable relations of their two countries and a common approach to the migrant crisis, during a meeting in Vienna on Friday. (Xinhua/Pan Xu)
VIENNA, July 14 (Xinhua) -- The heads of state of Austria and Germany stressed the amicable relations of their two countries and a common approach to the migrant crisis, during a meeting in Vienna on Friday.
Austrian President Alexander Van der Bellen had earlier hosted his German counterpart Frank-Walter Steinmeier at the Hofburg Palace, with both leaders later appearing at a press conference where they stressed close bilateral ties.
Steinmeier also refered to the Austrian leader as a "new friend in Vienna."
The talks between both leaders centred on European issues including the ongoing challenge of migrants attempting to stream into the continent, which Steinmeier said could not be solved without a joint European solution.
He said simply closing the borders is not enough, and that migrants instead need "reasons to stay in their home country."
The leaders also discussed the situation in the Western Balkans, including the need for continued stability that will be maintained if the region keeps its future perspectives fixed on Europe.
They said the EU must also not let the situation there out of its sight.
1 2 3 4 Next 1 2 3 4 Next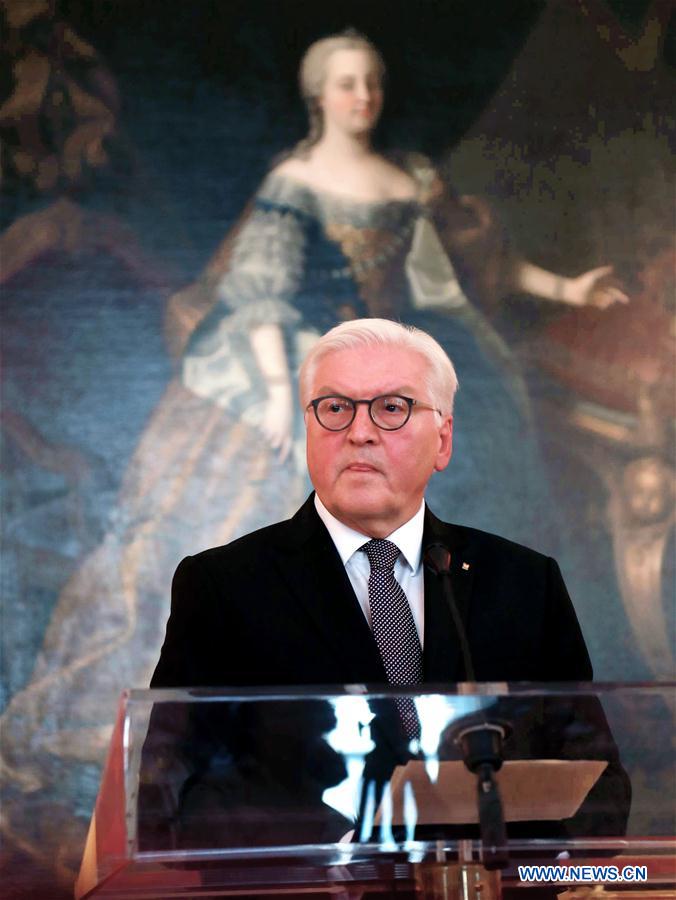 German President Frank-Walter Steinmeier attends a press conference with Austrian President Alexander Van der Bellen (not in the picture) in Vienna, Austria, on July 14, 2017. The heads of state of Austria and Germany stressed the amicable relations of their two countries and a common approach to the migrant crisis, during a meeting in Vienna on Friday. (Xinhua/Pan Xu)
Prev 1 2 3 4 Next Prev 1 2 3 4 Next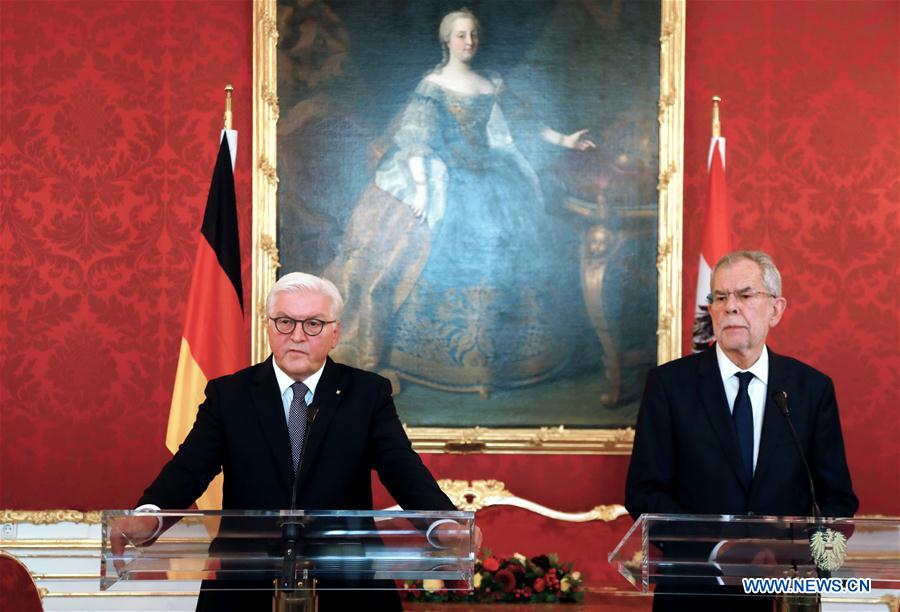 German President Frank-Walter Steinmeier (L) and Austrian President Alexander Van der Bellen attend a press conference in Vienna, Austria, on July 14, 2017. The heads of state of Austria and Germany stressed the amicable relations of their two countries and a common approach to the migrant crisis, during a meeting in Vienna on Friday. (Xinhua/Pan Xu)
Prev 1 2 3 4 Next Prev 1 2 3 4 Next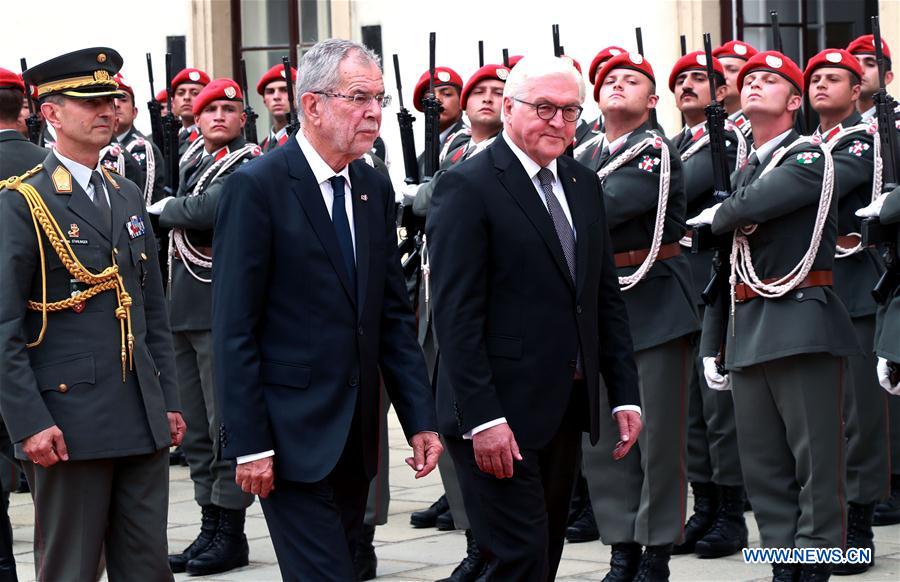 German President Frank-Walter Steinmeier (3rd L, Front) and Austrian President Alexander Van der Bellen (2nd L, Front) inspect the guard of honor in Vienna, Austria, on July 14, 2017. The heads of state of Austria and Germany stressed the amicable relations of their two countries and a common approach to the migrant crisis, during a meeting in Vienna on Friday. (Xinhua/Pan Xu)
聽
Prev 1 2 3 4 Prev 1 2 3 4