Video PlayerClose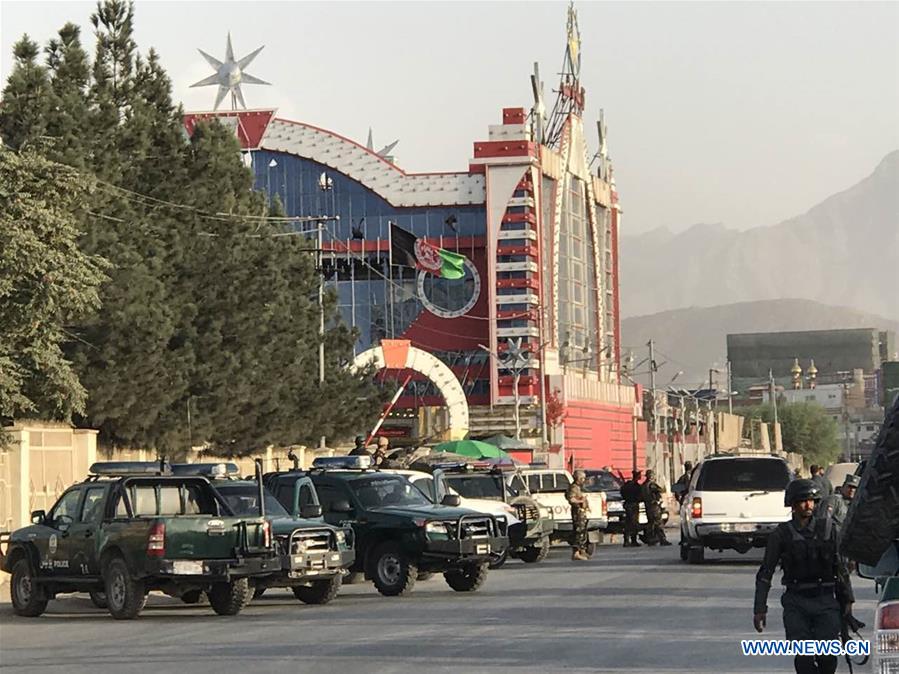 Policemen cordon off the area around the site of the attack in Kabul, Afghanistan, Sept. 13, 2017. At least three people were killed and five others injured after a suicide attack occurred near a cricket stadium in Kabul on Wednesday, local media reported. (Xinhua/Rahmat Alizadah)
KABUL, Sept. 13 (Xinhua) -- At least three people were killed and five others injured after a suicide attack occurred near a cricket stadium in Kabul on Wednesday, Interior Ministry spokesman Najib Danesh said.
Police cordoned off the area around the site of the blast.
Danesh told reporters that three people - a policeman and two civilians - had been killed and five civilians sustained injuries.
He said an investigation had been initiated into the case and more details would be released after completion of the probe.
1 2 3 4 5 6 Next 1 2 3 4 5 6 Next
Video PlayerClose
Policemen cordon off the area around the site of the attack in Kabul, Afghanistan, Sept. 13, 2017. At least three people were killed and five others injured after a suicide attack occurred near a cricket stadium in Kabul on Wednesday, local media reported. (Xinhua/Rahmat Alizadah)
Prev 1 2 Prev 1 2