Video PlayerClose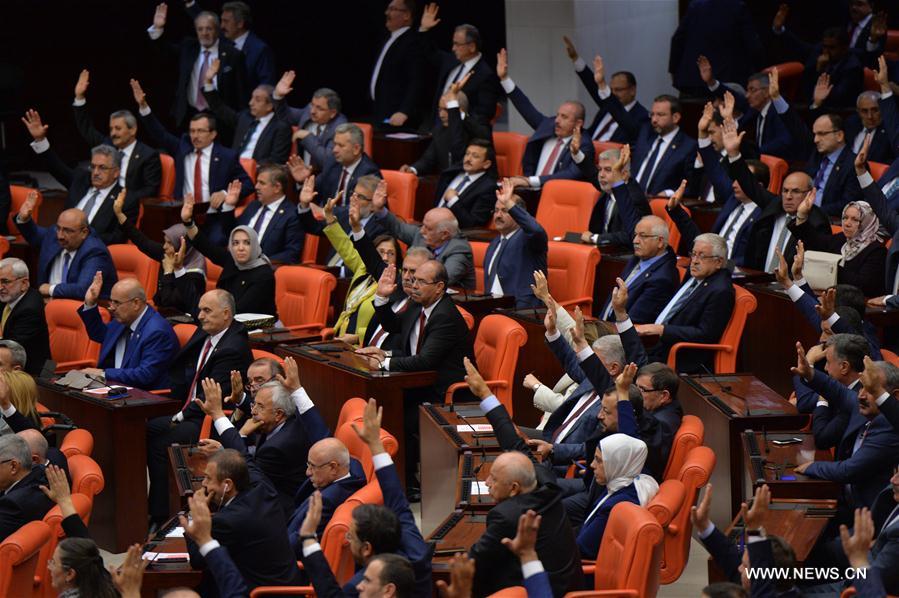 Turkish parliament holds an extraordinary session in Ankara, Turkey, on Sept. 23, 2017. The Turkish parliament on Saturday approved the extension of a mandate for troop deployment in Iraq and Syria for another year. (Xinhua/Mustafa Kaya)
ANKARA, Sept. 23 (Xinhua) -- The Turkish parliament on Saturday approved the extension of a mandate for troop deployment in Iraq and Syria for another year.
The motion, submitted by Prime Minister Binali Yildirim's Justice and Development Party (AKP) government, was approved by a large majority in the assembly, the official Anadolu Agency reported.
It stated that Turkey places great importance on the protection of Iraq's territorial integrity, national unity and stability.
The previous motion allowed the Turkish military to carry out cross-border operations from Oct. 2, 2016 until Oct. 31, 2017.
The mandate extension came just two days before the independence referendum planned by the Iraqi Kurdistan Regional Government (KRG) on Sept. 25.
On June 7, KRG President Masoud Barzani announced his plan to hold a referendum on Sept. 25 on seeking independence of the semi-autonomous Kurdish region from Iraq.
Turkey, which has been fighting against the Kurdish independence movement back home, has reiterated its strong opposition to the Kurdish referendum in northern Iraq.
1 2 3 Next 1 2 3 Next
Video PlayerClose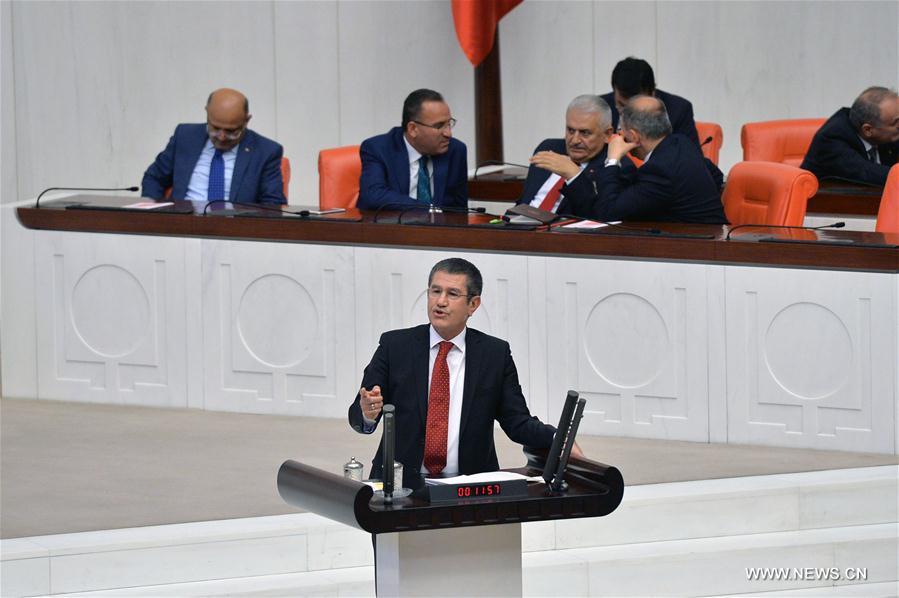 Turkish Defense Minister Nurettin Canikli (front) speaks at a parliament extraordinary session in Ankara, Turkey, on Sept. 23, 2017. The Turkish parliament on Saturday approved the extension of a mandate for troop deployment in Iraq and Syria for another year. (Xinhua/Mustafa Kaya)
Prev 1 2 3 Next Prev 1 2 3 Next
Video PlayerClose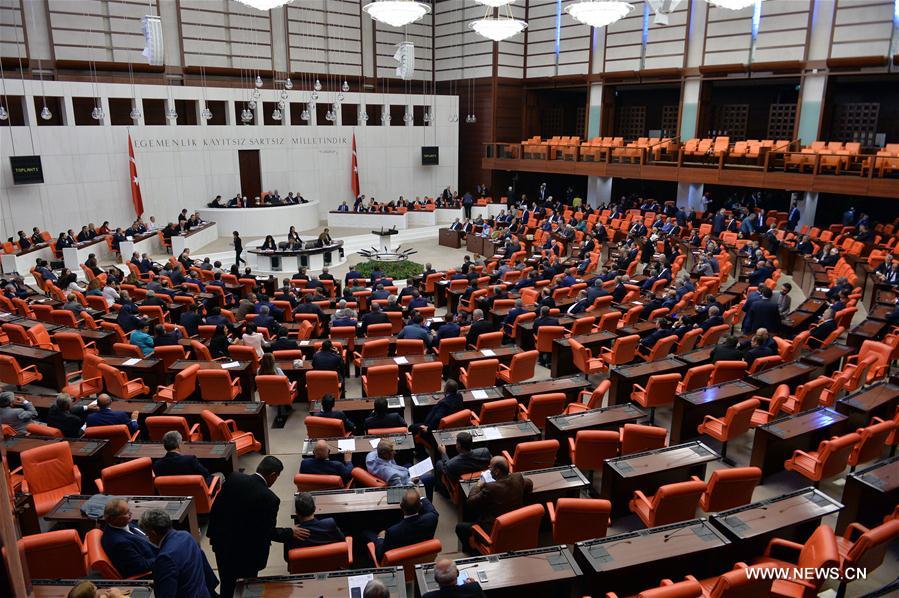 Turkish parliament holds an extraordinary session in Ankara, Turkey, on Sept. 23, 2017. The Turkish parliament on Saturday approved the extension of a mandate for troop deployment in Iraq and Syria for another year. (Xinhua/Mustafa Kaya)
Prev 1 2 3 Prev 1 2 3