Video PlayerClose
Prime Minister of the Palestinian Consensus Government Rami Hamdallah (C) holds a cabinet meeting in Gaza City on Oct. 3, 2017. Prime Minister of the Palestinian Consensus Government Rami Hamdallah on Tuesday chaired the first weekly meeting of his cabinet in Gaza city in over two years. (Xinhua/Pool)
GAZA, Oct. 3 (Xinhua) -- Prime Minister of the Palestinian Consensus Government Rami Hamdallah on Tuesday chaired the first weekly meeting of his cabinet in Gaza city in over two years.
Hamdallah and the cabinet ministers arrived on Monday at the headquarters of the cabinet, the former house of Palestinian President Mahmoud Abbas that he left in 2007, when Hamas movement seized control of Gaza.
"We are back in Gaza to hand over missions and responsibilities here, and resolve all the outstanding administrative issues, including the file of employees in accordance to previous understandings," Hamdallah told the meeting.
Hamdallah and his cabinet ministers as well as chiefs of security arrived in the Gaza Strip on Monday to take responsibilities in the coastal enclave.
1 2 3 Next 1 2 3 Next
Video PlayerClose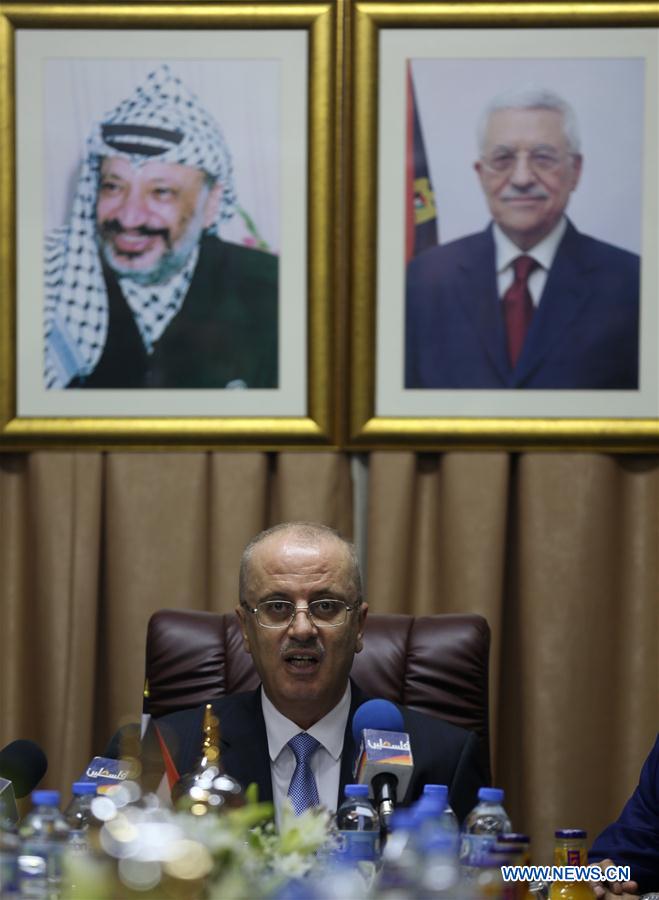 Prime Minister of the Palestinian Consensus Government Rami Hamdallah holds a cabinet meeting in Gaza City on Oct. 3, 2017. Prime Minister of the Palestinian Consensus Government Rami Hamdallah on Tuesday chaired the first weekly meeting of his cabinet in Gaza city in over two years. (Xinhua/Pool)
Prev 1 2 3 Next Prev 1 2 3 Next
Video PlayerClose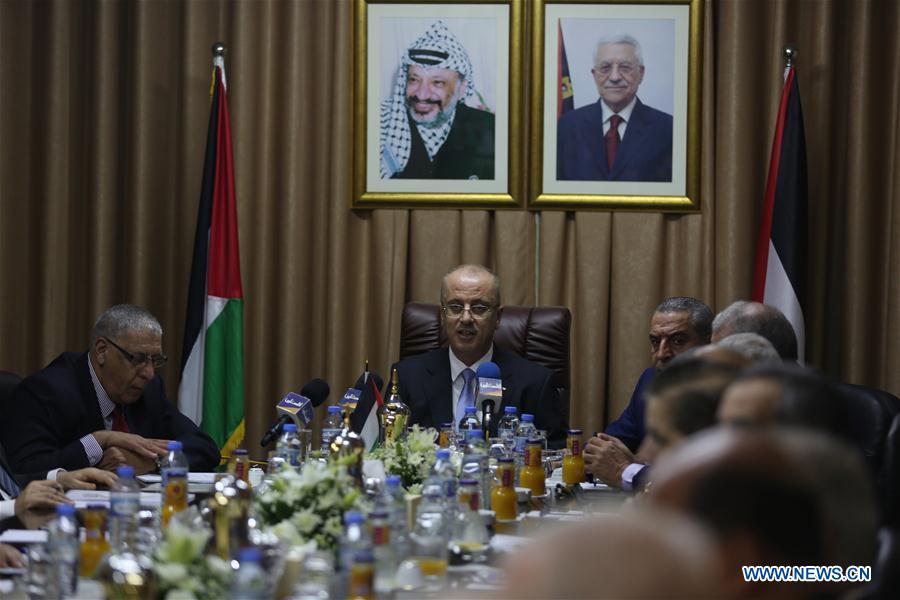 Prime Minister of the Palestinian Consensus Government Rami Hamdallah (C) holds a cabinet meeting in Gaza City on Oct. 3, 2017. Prime Minister of the Palestinian Consensus Government Rami Hamdallah on Tuesday chaired the first weekly meeting of his cabinet in Gaza city in over two years. (Xinhua/Pool)
聽
Prev 1 2 3 Prev 1 2 3