Video PlayerClose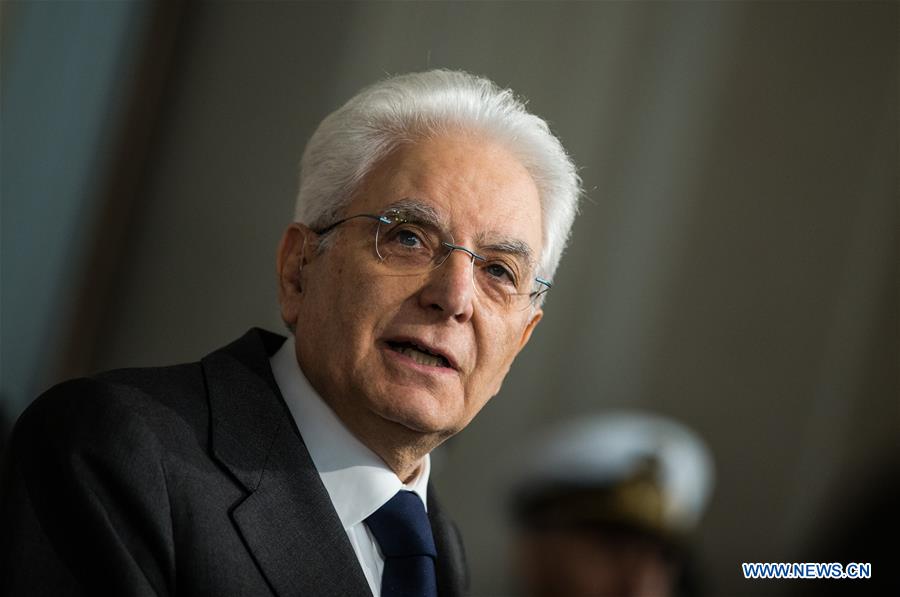 Italian President Sergio Mattarella speaks to the media at the end of the second day of consultations at the Quirinale Palace in Rome, capital of Italy, on April 13, 2018. The second round of talks to form a national government has failed to produce a workable majority, Italian President Sergio Mattarella told the country in a live statement on Friday. (Xinhua/Jin Yu)
ROME, April 13 (Xinhua) -- The second round of talks to form a national government has failed to produce a workable majority, Italian President Sergio Mattarella told the country in a live statement on Friday.
The first round of talks held earlier this month ended in a stalemate, and Mattarella had given political leaders a week to find a compromise.
"The dialogue between political parties... has not made any progress," Mattarella said.
Italy "urgently" needs a government, Mattarella continued, because in the current international scenario, Italy does not have the luxury of time for protracted negotiations.
Mattarella cited "international trade conflicts, important and imminent deadlines in the European Union (EU), and the heightening of tensions in areas not far from Italy", in reference to a European Council meeting at the end of June and a military escalation over Syria.
The Italian president, who has the power to name a new prime minister, is also the commander-in-chief of the armed forces and chairs the Supreme Defense Council.
"I will wait a few days, after which I will assess how to exit the current stall," Mattarella concluded.
If political leaders fail to come to a compromise, the country's president has several options: to confer a so-called "exploratory mandate" on one of the speakers of the houses of parliament; to entrust a political party or coalition leader with a "pre-mandate" to sound out a possible majority; to pick an "institutional figure" to lead a new government, which does not have to be a politician; or to dissolve parliament and call new elections.
The March 4 general election divided parliament into three main blocs, none of which has enough votes to form a government on its own. These are a center-right bloc led by the right-wing League party, the populist Five Star Movement, and the center-left Democratic Party of outgoing Prime Minister Paolo Gentiloni.
Mattarella is expected to make a decision sometime next week.
1 2 3 4 5 6 Next 1 2 3 4 5 6 Next
Video PlayerClose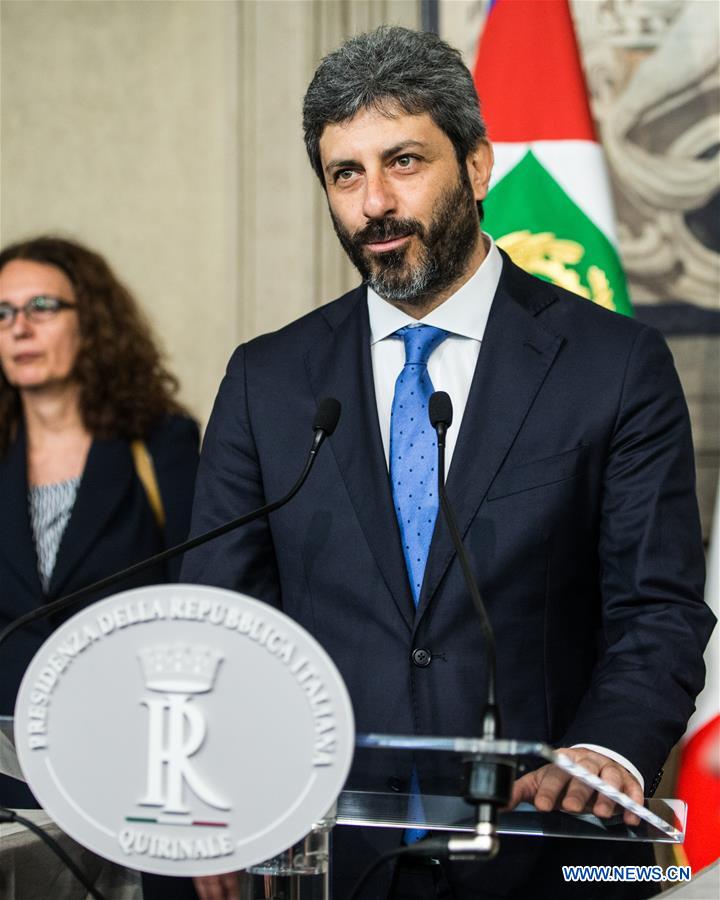 Prev 1 2 3 4 5 6 Next Prev 1 2 3 4 5 6 Next
Video PlayerClose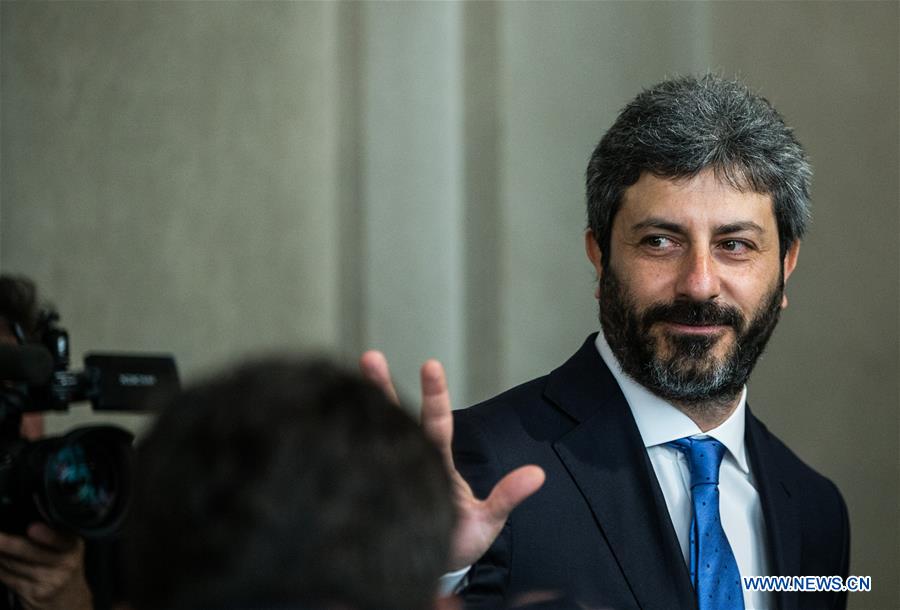 Lower house speaker Roberto Fico leaves at the end of the second day of consultations with Italian President Sergio Mattarella at the Quirinale Palace in Rome, capital of Italy, on April 13, 2018. The second round of talks to form a national government has failed to produce a workable majority, Italian President Sergio Mattarella told the country in a live statement on Friday. (Xinhua/Jin Yu)
Prev 1 2 3 4 5 6 Next Prev 1 2 3 4 5 6 Next
Video PlayerClose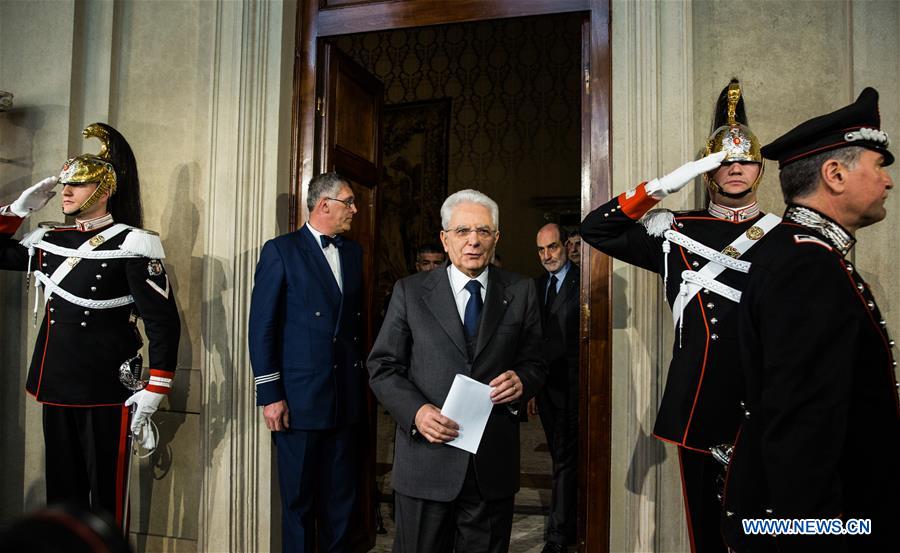 Italian President Sergio Mattarella(C) leaves at the end of the second day of consultations at the Quirinale Palace in Rome, capital of Italy, on April 13, 2018. The second round of talks to form a national government has failed to produce a workable majority, Italian President Sergio Mattarella told the country in a live statement on Friday. (Xinhua/Jin Yu)
Prev 1 2 3 4 5 6 Next Prev 1 2 3 4 5 6 Next
Video PlayerClose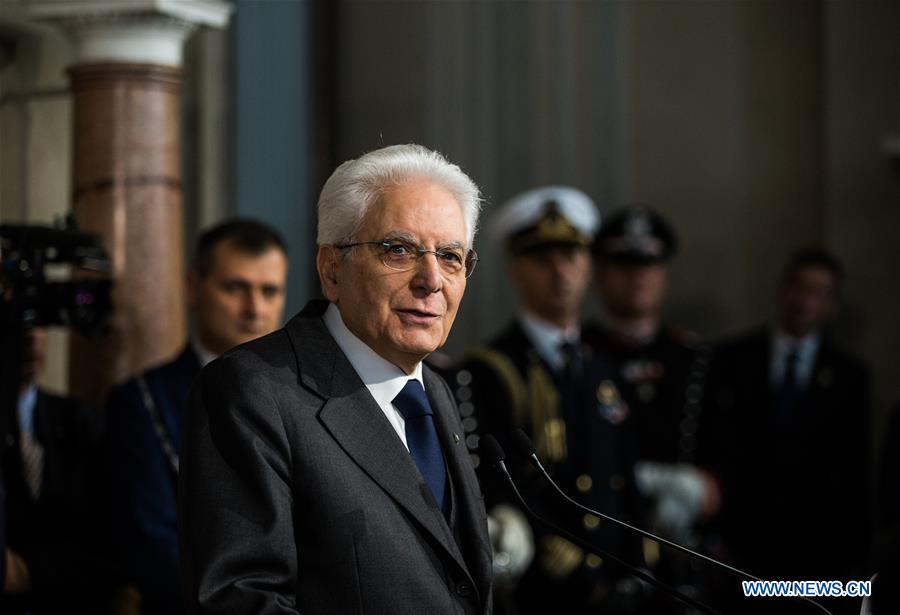 Italian President Sergio Mattarella speaks to the media at the end of the second day of consultations at the Quirinale Palace in Rome, capital of Italy, on April 13, 2018. The second round of talks to form a national government has failed to produce a workable majority, Italian President Sergio Mattarella told the country in a live statement on Friday. (Xinhua/Jin Yu)
Prev 1 2 3 4 5 6 Next Prev 1 2 3 4 5 6 Next
Video PlayerClose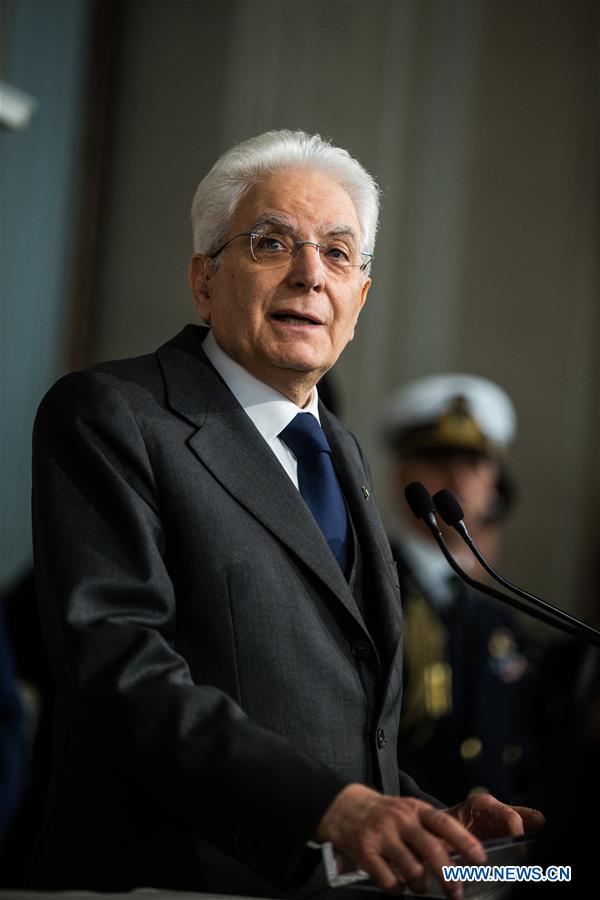 Italian President Sergio Mattarella speaks to the media at the end of the second day of consultations at the Quirinale Palace in Rome, capital of Italy, on April 13, 2018. The second round of talks to form a national government has failed to produce a workable majority, Italian President Sergio Mattarella told the country in a live statement on Friday. (Xinhua/Jin Yu)
Prev 1 2 3 4 5 6 Prev 1 2 3 4 5 6