Video PlayerClose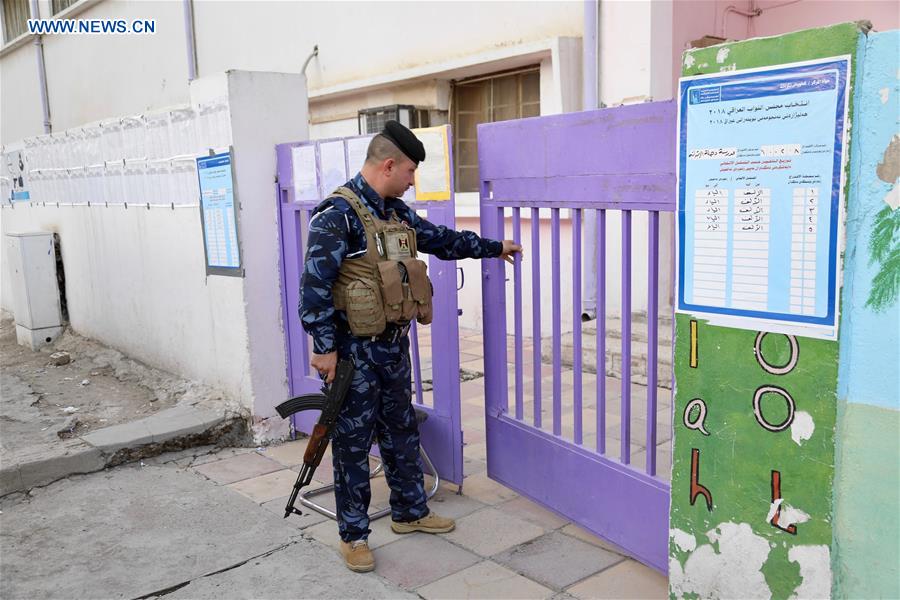 A police officer closes the door at a polling station in Baghdad, Iraq, May 12, 2018. Iraq's Independent Electoral Commission (IHEC) said on Saturday that the turnout in the parliamentary election has reached 44.5 percent with votes of over 4,000 polling stations still uncounted. (Xinhua/Khalil Dawood)
BAGHDAD, May 12 (Xinhua) -- Iraq's Independent Electoral Commission (IHEC) said on Saturday that the turnout in the parliamentary election has reached 44.5 percent with votes of over 4,000 polling stations still uncounted.
"The total number of voters in and outside Iraq reached 10,840,989 out of more than 24 million eligible voters," Ryadh al-Badran, an IHEC senior official, told a press conference in the capital Baghdad.
With the votes of about 4,321 polling stations still uncounted, it is believed that the final turnout will rise, Badran noted.
Millions of Iraqis headed Saturday to 8,959 polling centers across the country to vote for their parliamentary representatives in the first general election since Iraq's historic victory over the Islamic State (IS) group last December.
1 2 3 4 5 Next 1 2 3 4 5 Next
Video PlayerClose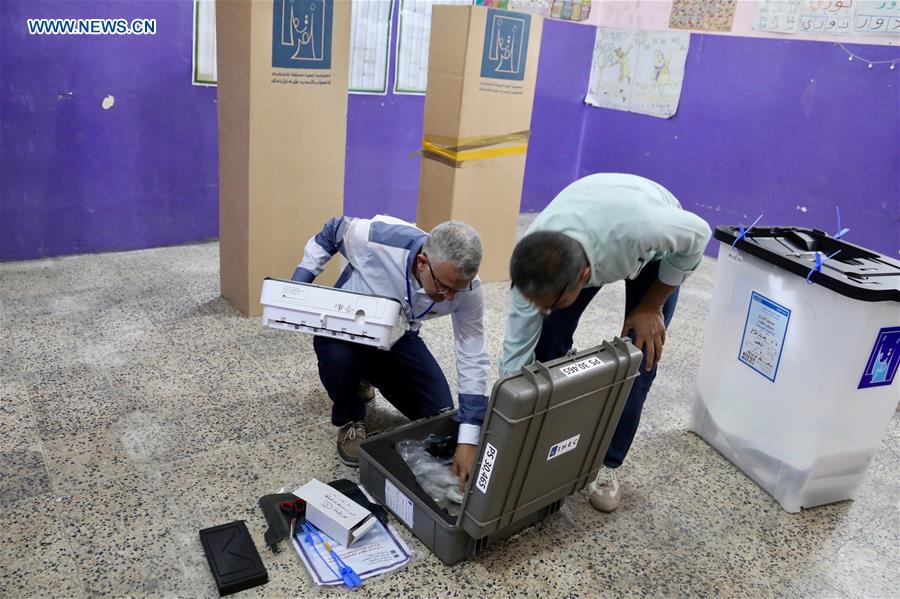 Voting employees pack up electronic counting and sorting devices at a polling station in Baghdad, Iraq, May 12, 2018. Iraq's Independent Electoral Commission (IHEC) said on Saturday that the turnout in the parliamentary election has reached 44.5 percent with votes of over 4,000 polling stations still uncounted. (Xinhua/Khalil Dawood)
Prev 1 2 3 4 5 Next Prev 1 2 3 4 5 Next
Video PlayerClose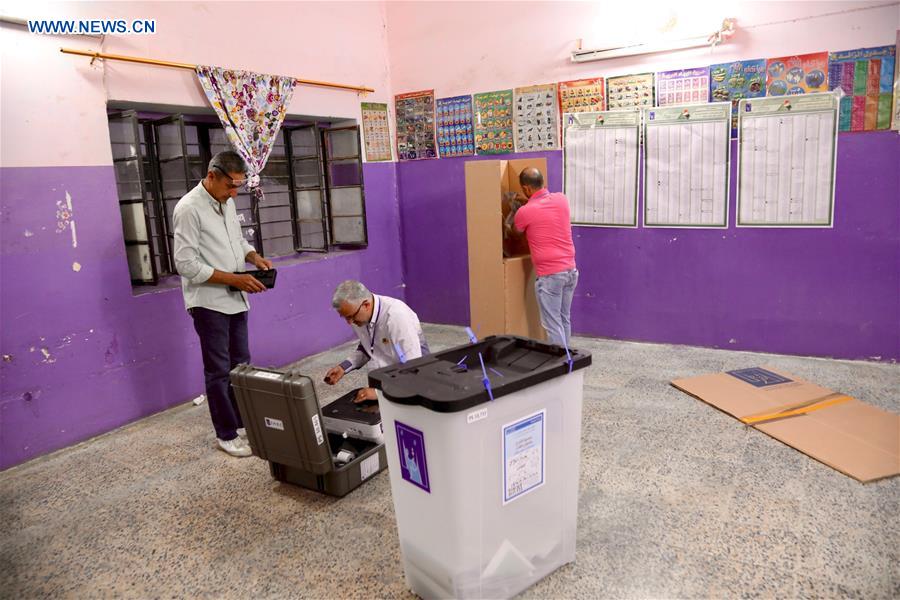 Voting employees pack up electronic counting and sorting devices at a polling station in Baghdad, Iraq, May 12, 2018. Iraq's Independent Electoral Commission (IHEC) said on Saturday that the turnout in the parliamentary election has reached 44.5 percent with votes of over 4,000 polling stations still uncounted. (Xinhua/Khalil Dawood)
Prev 1 2 3 4 5 Next Prev 1 2 3 4 5 Next
Video PlayerClose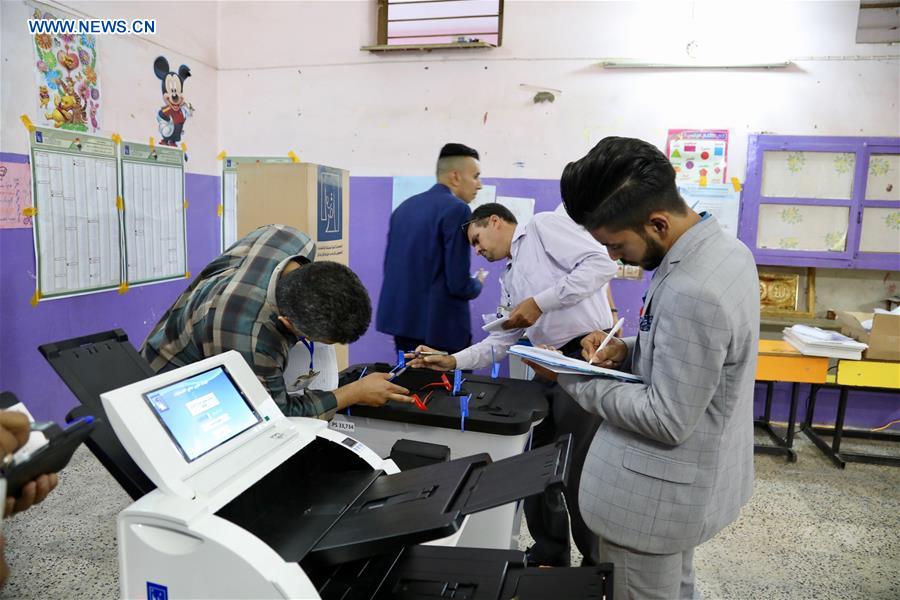 Voting employees shut down electronic counting and sorting devices at a polling station in Baghdad, Iraq, May 12, 2018. Iraq's Independent Electoral Commission (IHEC) said on Saturday that the turnout in the parliamentary election has reached 44.5 percent with votes of over 4,000 polling stations still uncounted. (Xinhua/Khalil Dawood)
Prev 1 2 3 4 5 Next Prev 1 2 3 4 5 Next
Video PlayerClose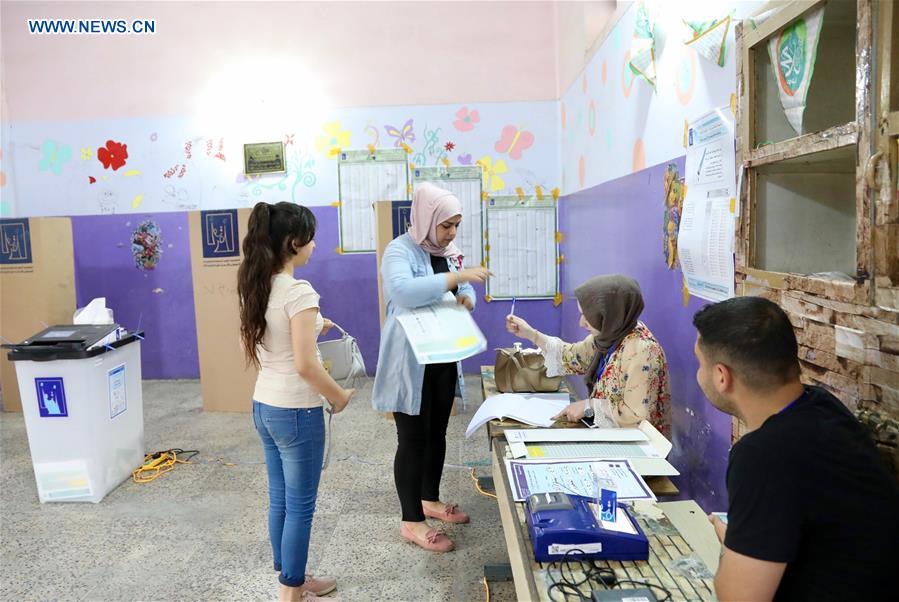 A voter votes at a polling station in Baghdad, Iraq, May 12, 2018. Iraq's Independent Electoral Commission (IHEC) said on Saturday that the turnout in the parliamentary election has reached 44.5 percent with votes of over 4,000 polling stations still uncounted. (Xinhua/Khalil Dawood)
Prev 1 2 3 4 5 Prev 1 2 3 4 5