Trump says U.S. to stop war games with S.Korea
Video PlayerClose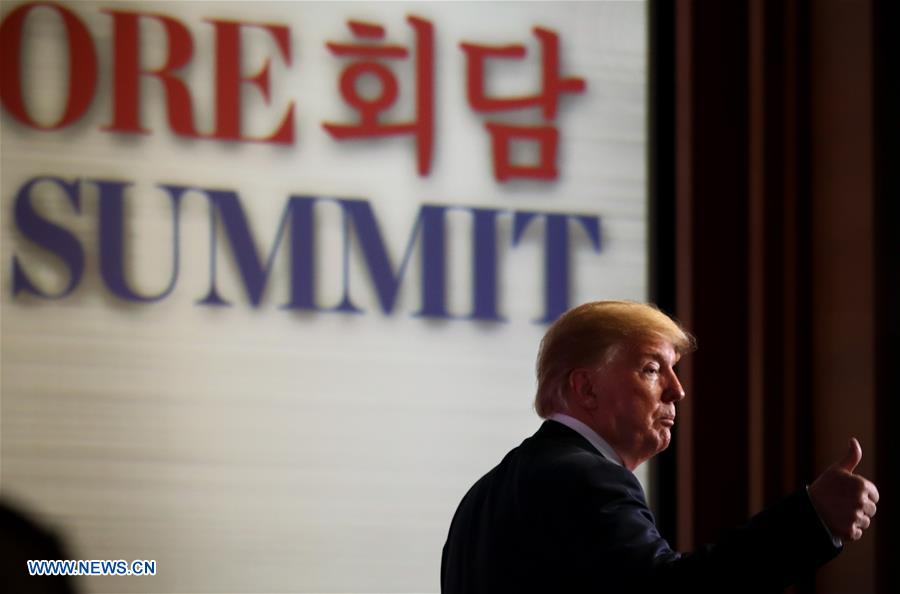 U.S. President Donald Trump speaks during a press conference in Singapore on June 12, 2018. The United States will stop conducting war games with South Korea, U.S. President Donald Trump said here Tuesday after a historic summit with Kim Jong Un, top leader of the Democratic People's Republic of Korea (DPRK). (Xinhua/Ministry of Communication and Information of Singapore)
SINGAPORE, June 12 (Xinhua) -- The United States will stop conducting war games with South Korea, U.S. President Donald Trump said here Tuesday after a historic summit with Kim Jong Un, top leader of the Democratic People's Republic of Korea (DPRK).
Answering questions at a press conference at the Capella Hotel in Singapore's resort island of Sentosa, where his meeting with Kim took place, Trump said it is not part of the equation now to bring home the U.S. soldiers stationed in South Korea.
But "we will be stopping the war games ... unless and until we see the future negotiation is not going along like it should," he said.
He added that such military drills are "very expensive" and "very provocative."
The DPRK has consistently denounced the military drills as a dress rehearsal for northward invasion.
1 2 3 Next 1 2 3 Next
Video PlayerClose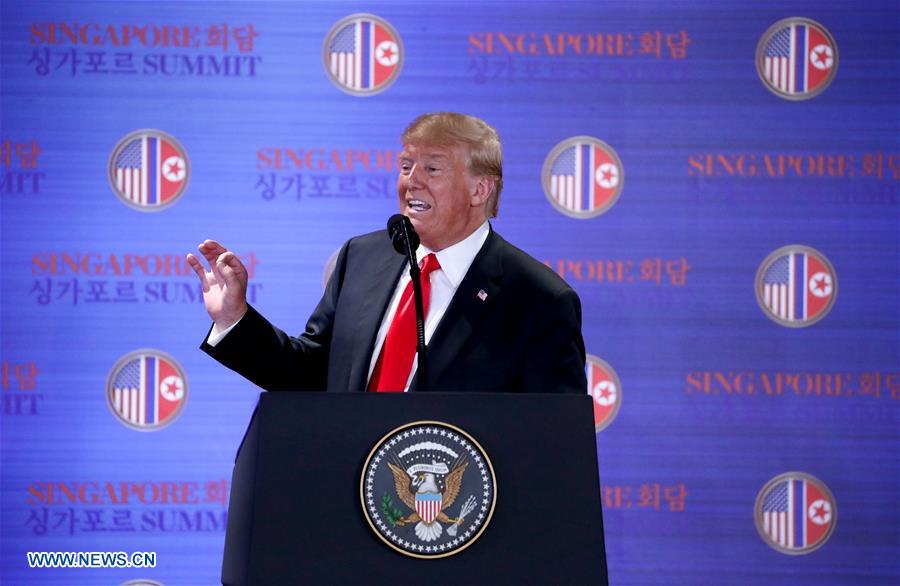 U.S. President Donald Trump speaks during a press conference in Singapore on June 12, 2018. The United States will stop conducting war games with South Korea, U.S. President Donald Trump said here Tuesday after a historic summit with Kim Jong Un, top leader of the Democratic People's Republic of Korea (DPRK). (Xinhua/Ministry of Communication and Information of Singapore)
Prev 1 2 3 Next Prev 1 2 3 Next
Video PlayerClose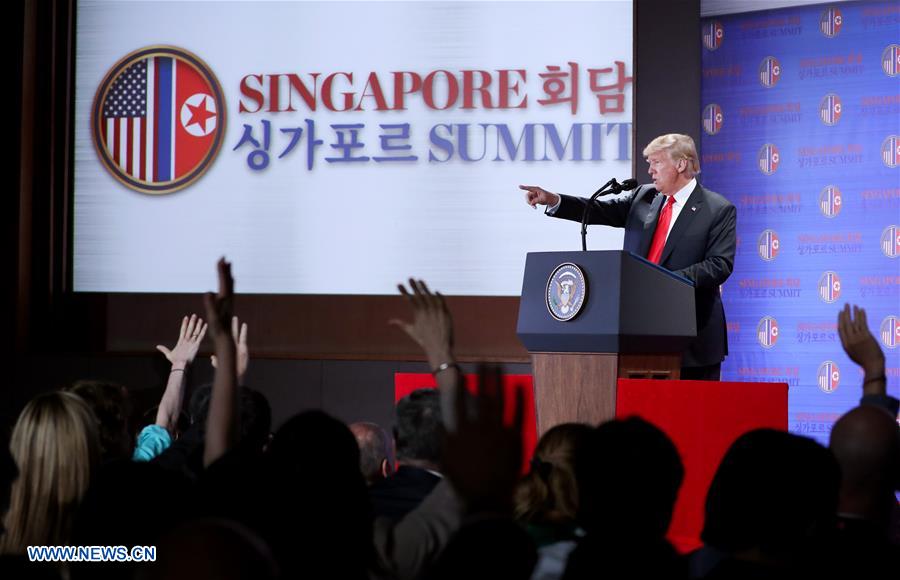 U.S. President Donald Trump speaks during a press conference in Singapore on June 12, 2018. The United States will stop conducting war games with South Korea, U.S. President Donald Trump said here Tuesday after a historic summit with Kim Jong Un, top leader of the Democratic People's Republic of Korea (DPRK). (Xinhua/Ministry of Communication and Information of Singapore)
Prev 1 2 3 Prev 1 2 3