Video PlayerClose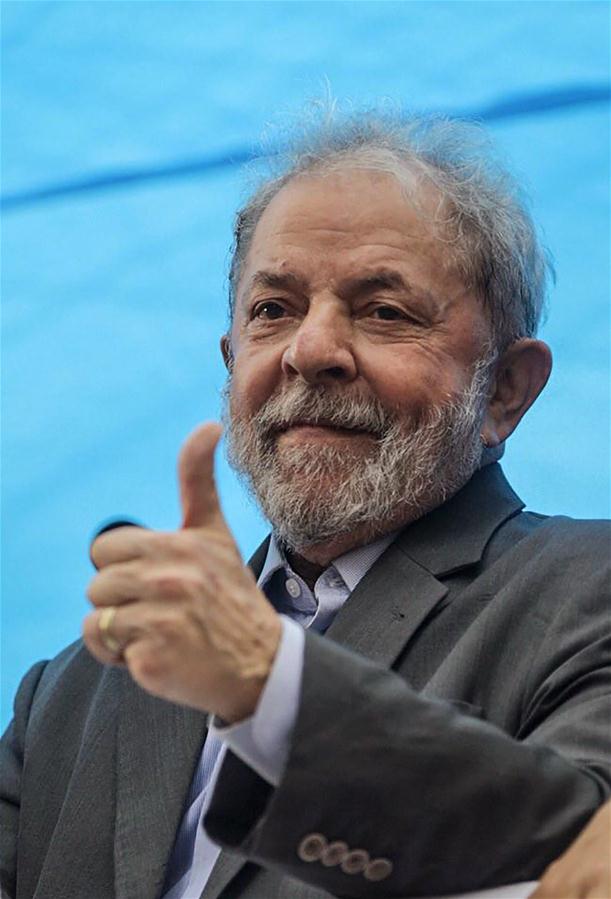 Photo taken on Jan. 23, 2018 shows former Brazilian president Luiz Inacio Lula da Silva, during an event before his trial, in Porto Alegre, Brazil.
SAO PAULO, July 8 (Xinhua) -- A Brazilian federal judge on Sunday blocked a ruling to release ex-president Luiz Inacio Lula da Silva, who was convicted of corruption and sent to jail in April.
Early in the day, a federal court judge ruled in favor of an appeal and ordered he be released immediately. That decision was denied by another federal judge, Sergio Moro, who oversaw the investigation that helped put Lula behind bars.
Moro questioned Judge Rogerio Favreto's competence as he dismissed the ruling, Brazilian news network Globo reported on its website.
"Judge Sergio Moro ... said the judge on duty did not have the authority to order Lula's release," the agency said.
Earlier Favreto, who sits on Federal Regional Court 4 in the city of Porto Alegre, accepted an appeal by three deputies belonging to Lula's Workers' Party and called for his "urgent" release from a federal police holding facility in Curitiba, where he has served three months of his sentence.