Events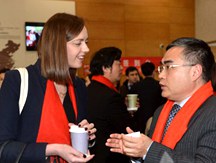 SPAFFC is the earliest municipal people's organization in Shanghai specializing in people-to-people friendly exchanges with other countries.
Updated: 2017-01-29 15:15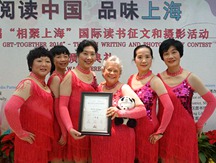 American Debrah Roundy is deeply fascinated by the elegant demeanor of Shanghai aunts who dance in the squares and parks.

Updated: 2017-01-01 11:25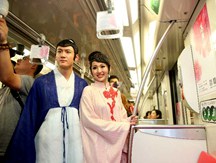 This year marks the 400th anniversary of death of the two literary masters - Tang Xianzu from China and Shakespeare from the UK.
Updated: 2016-12-23 16:30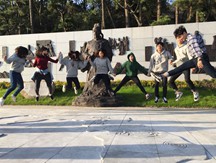 The event was aimed to letting young people reviewing the history and looking into the future, and promoting the youth exchanges between the two countries.
Updated: 2016-12-01 14:29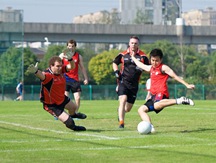 2016 FEXCO Asian Gaelic Games was held in Shanghai from Nov 4 to 6. Shanghai won the championship in the men's senior competitions.
Updated: 2016-11-16 16:24