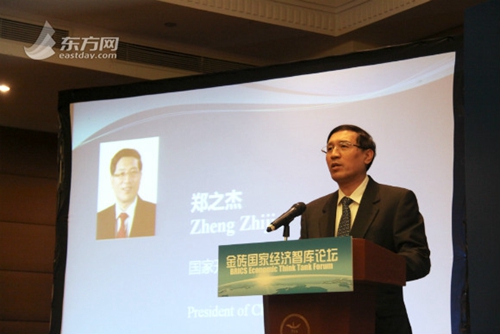 Beijing, Nov 6 - Organized jointly by the BRICS countries, the New Development Bank is not only the constructor of the common interests of developing countries, but also the participant and partner of the world economies in the reform of global governance, said Zheng Zhijie, president of China Development Bank in the speech at the BRICS Economic Think Tank Forum in Beijing on Nov 6, 2014.
"The bank, as an emerging cross-regional financial institution, participates in the global financial system through the operation of the market and supplements it, promoting the infrastructure construction of the BRICS countries and other developing countries," said Zheng.
He also shared the three experiences in terms of international business of the China Development Bank.
By Jiang Wenran and Tang Yihong
Translated by Wang Jiaye