>> Long Guoqiang: Think Tank Should Take the Lead in Cooperation of BRICS
Long Guoqiang: Think Tank Should Take the Lead in Cooperation of BRICS
06/11 20:45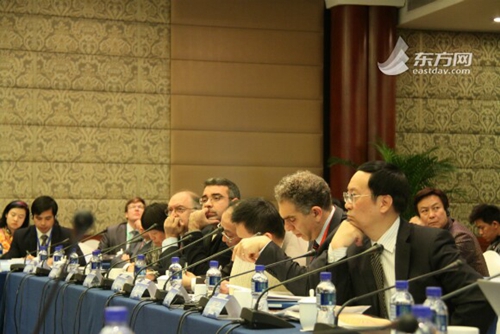 Beijing, Nov 6 - Think Tank should take the lead in cooperation among the BRICS countries, said Long Guoqiang, Party Member and Research Fellow of Development Research Center of the State Council at the BRICS Economic Think Tank Forum in Beijing on Nov 6, 2014.
The cooperation among the BRICS Think Tanks should be institutionalized and the ways can be varied. Besides the forum today, information-exchanging mechanism can be also set up at ordinary times.
With the development of the situation, some Think Tanks of the BRICS countries need to research jointly. The cooperation of the Think Tanks should be brought into the intergovernmental cooperation among the BRICS countries.
By Wang