SH publishing industry to accelerate the internationalization as Chinese textbooks to be published in UK
2015-03-09 09:37
Shanghai- A series of math textbooks has become a recent hot topic among the Chinese public the same time as Britain's Prince William paid his first-ever visit to China.
Having been an essential part of math teaching in Shanghai schools for two decades, the textbooks "Yi Ke Yi Lian" or "One Lesson, One Exercise" will be published in Britain this autumn, said its publisher, East China Normal University Press (ECNUP).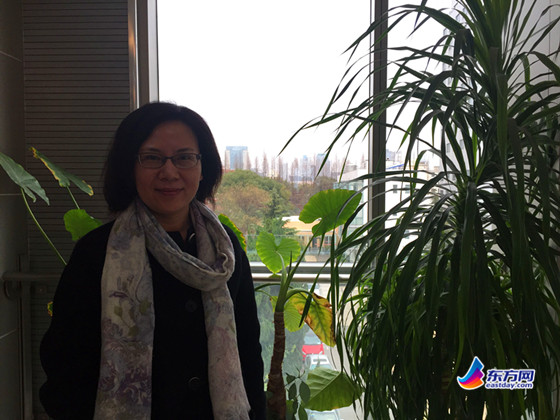 Wang Yan
ECNUP is working with HarperCollins Publishers on the British version. "Translation is now underway," associate editor-in-chief of Textbook Department Ni Ming said, "Part of the contents in the Chinese version will be changed to integrate with the different education system and curriculum there."
But Ni says the overall level of the books will not be lowered. "The Shanghai version of 'One Lesson, One Exercise' has 23 volumes, while the British version will have 11 volumes to maintain consistency with the country's 11 educational grades from primary school to junior high school."
Increasing cultural& educational exchanges between China and Britain
Media reported that it's one of Britain's efforts to learn from Shanghai's math teaching method after city students ranked top in the 2012 math exam of Program for International Student Assessment, also known as the PISA tests. Shanghai math teachers have also been on exchanges to British schools.

Increasing exchanges on culture and education between China and Britain also help Chinese textbooks "go abroad". "I think it's a good sign that basic education in China is gradually being recognized by the world," said Wang Yan, chairman of ECNUP.
Ni Ming
All countries in the world are now paying more and more attention to education as well as learning the experience from other countries. "Instead of unidirectionally sending students to developed countries and one-way learning from them, all-round exchanges and cooperation in many areas with the rest of the world have taken place in our country recently," said Ren Youqun, vice president of East China Normal University responsible for international affairs, "China's basic education has been not only a domestic big concern but also a global one. The case of the Chinese math textbooks going abroad is under this circumstance."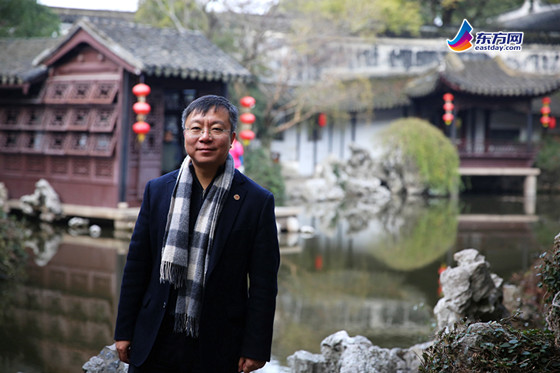 Ren Youqun
In this case, Ren told reporter from Eastday.com that once led the world's premier power of the industrial revolution, Britain shows their open tolerance and good learning capability, which may in turn worth our learning.
"It's a good attempt to examine and compare the primary and secondary school mathematics education between China and Britain. There will be more and more such cases in the future which require our open mind and learn from other countries' strong points," said Ren, " the case of 'One Lesson, One Exercise' is just a start. And we hope this cooperation can be win-win, so as to improve the quality of basic education around the world.
"Going out" promotes domestic publishing industries' internationalization
The textbooks' going abroad also raises concern on the innovation of domestic publishing industry, the important part of cultural industry.
"'Going out' is the only way for the presses to participate in international competition and realize the internationalization development," Wang Yan noted that ECNUP has regarded internationalization as one of its strategic planning since the 12th Five-Year Plan.
"We have already had close copyright trade with many countries and regions, including the United States, Canada, Britain, Germany, France, Spain, Switzerland, the Netherlands, Italy, Russia, Estonia, Australia, Japan, Korea, Singapore, etc." said Wang.
Gong Haiyan, vice chairman of ECNUP in charge of copyright and international business introduced to reporter from Eastday.com that their copyright import output ratio has reached 1.65:1 since 2012, finishing 12th five-year goals ahead of time. By the end of 2014, ECNUP has output 520 kinds of copyright (57 textbooks), including 149 which received national and Shanghai municipal excellent output book award, accounting for 28.65% of the total.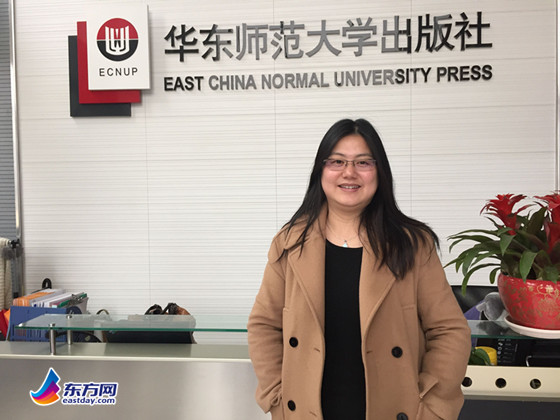 Gong Haiyan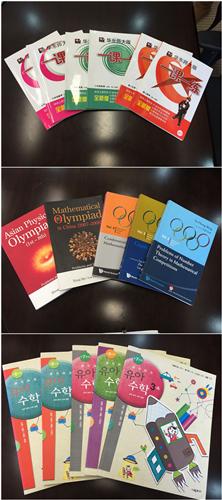 Gong listed several successful copyright output book since 2008: Mathematical Olympiad Series (7, Chinese version; 6, English version; 30, Korean version), Gaosi Math Book and Guide to Gaosi Math Book (8, Korean version), etc. Gong added that they will track the application statistics of the Britain version of "One Lesson, One Exercise" and launch other language versions later.
From "going out" to "going farther"
In fact, China's publishing copyright trade has always had "easy to introduce in, difficult to output" huge deficit. Wu Youzhang, director of Foreign Exchange& Cooperation Division of Shanghai Press and Publication Administration (SPPA) told reporter from Eastday.com that China's increasing comprehensive national strength and international influence contributes to raise the interest on the country among the rest of the world, which also resulted in the reducing copyright trade deficit in recent years.
According to statistics from the National Copyright Administration, trade deficit of Chinese publications has been reduced to 1.7:1 in 2013 from 15:1 in 2003. Regional structure of the copyright trade the output and content and structure of the work has also been constantly optimized at the same time.
But there are still many problems to be solved. Wu pointed that domestic publications are not to foreign readers' appetite so as to enter their mainstream society due to different language and reading habit.
The problem is here, how to make Chinese publications "go farther" rather than just "go out"?
Wu considered the case of "One Lesson, One Exercise" as a good example and "a solid step". "It took advantage of a good opportunity that the British educational circles are curious and eager to learn from Chinese teaching method of mathematics." Wu explained that it not only "goes out" but can effectively reach their targeted readers, which indicates a bright and profitable application prospects.
It's of course not an accident. Wu noted that ECNUP was rated as "National Book Copyright Export Advanced Unit "(2007), "Intellectual Property Rights Exemplary Enterprises in Shanghai" (2010) and "Shanghai Copyright Demonstration Unit" (2012), suggesting that it has good foundation for internationalization in publishing.
Besides ECNUP, Shanghai publishing circles have been making efforts on the construction of Chinese publications' content, international output channel and marketing platform as well as local government's beneficial policies.
Wu introduced that in order to further improve the effectiveness of publications' "going out", SPPA is working on measures to encourage foreign experts to translate Chinese works and avoid language problems so as to promote Chinese cultural publications "into" the real foreign mainstream society.
By Jiang Wenran
Source:english.eastday.com