SH students planting trees to celebrate Arbor Day
2015-03-12 18:48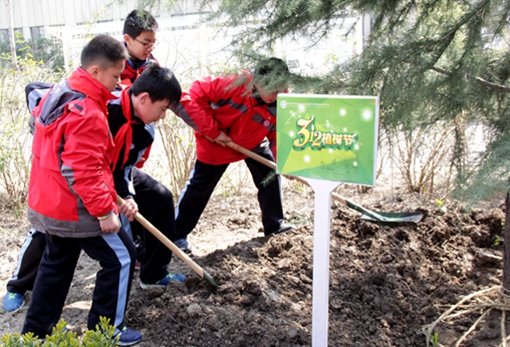 Shanghai- Arbor Day is coming! A series of activities with the theme of "Drawing the Green Dream" conducted by Junior Middle School of No.2 High School Affiliated to East China Normal University are going on.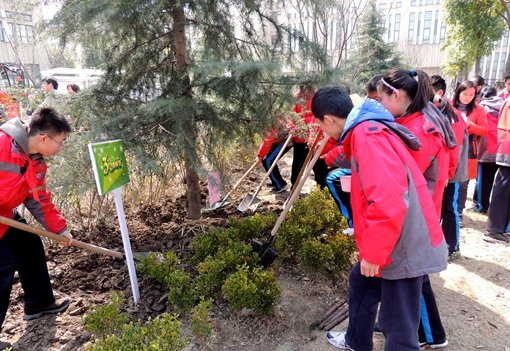 Activities include students' providing volunteer services to beautify the campus, spreading idea of environmental protection around campus, making a map of green plants on campus, as well as taking an active part in Arbor Day series of activities in local community.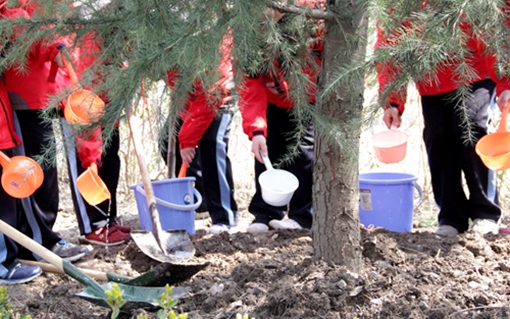 "Participating in such kind of activities helps raise students' concern of environmental protection and civic awareness. They can also have an exercise through personal practice," said Wu Anna, an instructor from the middle school.

Arbor Day is a statutory holiday in China. In 1981, the fourth session of the Fifth National People's Congress of the People's Republic of China adopted the Resolution on the Unfolding of a Nationwide Voluntary Tree-planting Campaign. This resolution established the Arbor Day and stipulated that every able-bodied citizen between the ages of 11 and 60 should plant three to five trees per year or do the equivalent amount of work in seedling, cultivation, tree tending or other services.
Arbor Day also exists in other countries. The first American Arbor Day was originated in Nebraska City, Nebraska, United States by J. Sterling Morton. On April 10, 1872, an estimated one million trees were planted in Nebraska. Birdsey Northrop of Connecticut was responsible for globalizing it when he visited Japan in 1883 and delivered his Arbor Day and Village Improvement message. In that same year, the American Forestry Association made Northrop the Chairman of the committee to campaign for Arbor Day nationwide. He also brought his enthusiasm for Arbor Day to Australia, Canada, and Europe.
By Jiang Wenran
Source:english.eastday.com