Australian teenager's one-day homestay in Shanghai
2015-07-26 11:36
This weekend the campers of the 11th Shanghai International Youth Interactive Friendship Camp experience to "be a Shanghainese" during their homestay with the local families.
A total of 87 Shanghai volunteer families receive 87 youngsters from 20 countries in this traditional program of the intl friendship camp.
Mike Tian (Tian Zimai) who lives in Tianlin area is a 10th grade student from the South West Weiyu Middle School. His family receives a 16-year-old Australian teenager Kai Martin.
It is the first time that Kai has come to Shanghai, China. "It is good and family is very nice to me", said Kai.
Now let's have a look at the happy gathering...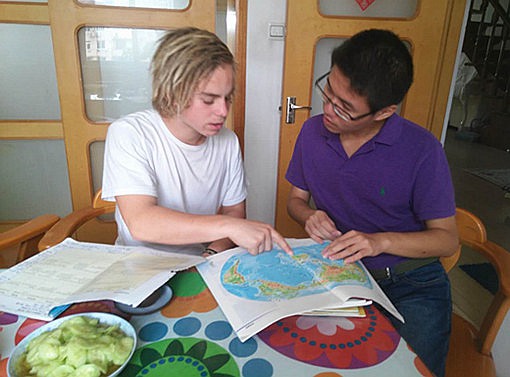 Both Kai and Mike were born in 1999 and Kai is one month younger. The two youngsters become familiar with each other soon. Kai points at a place on the map, "Look, it's my hometown!"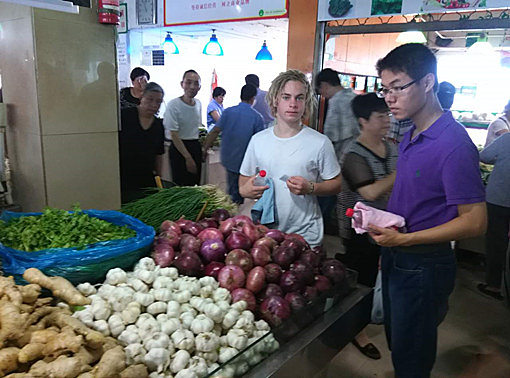 On Saturday morning, Mum brings Mike and Kai to the vegetable market. Kai is surprised to see so many people here, "and such big onions!"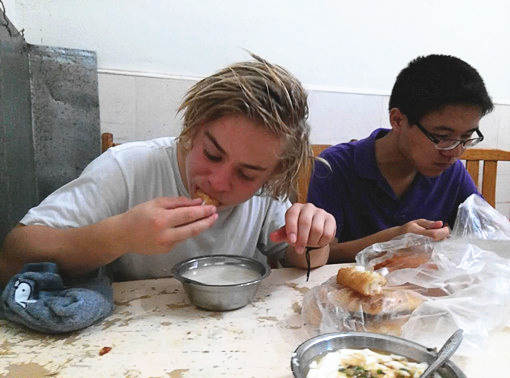 As for the four most famous snacks in Shanghainese breakfast - clay oven rolls, fried dough stick, soybean milk and glutinous rice balls, Kai loves the first two.
Source:english.eastday.com