11th Shanghai International Youth Interactive Friendship Camp concludes in town
2015-08-02 17:13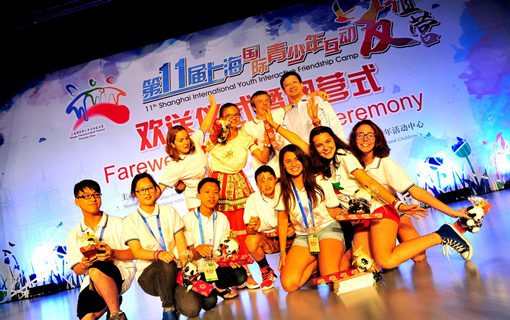 Zhou Yajun poses for photos with the campers of the Group 9, also the champions of the "I Love Shanghai" orienteering competition. (Photo: Lin Chunyue)
With joys, tears and hugs, the 11th Shanghai International Youth Interactive Friendship Camp closed on the night of July 30, 2015.
A camper from Australia Finn Becroft said that during the 10-day camp, they saw much about each others' culture and it's important that they learned much on respecting and understanding each others. All of the campers have made many great friends here. "I am sure everyone will be sad to say goodbye when the camp ends. I hope everyone would return to Shanghai again. Everyone makes the camp unforgettable, and memories will mark here".
One of the foreign teachers Angela Kirsten Curtis from the United States said that they came across some funny cultural differences here, and Chinese people were helpful and made the campers feel at home.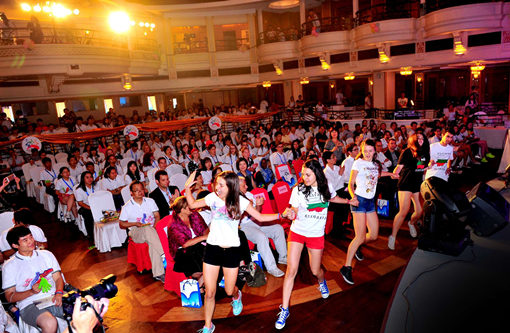 Folk dance "Horo" by Bulgarian campers at the farewell and closing ceremony (Photo: Lin Chunyue)
With the theme of "Peace, Friendship, Future", the camp is sponsored by Shanghai People's Association for Friendship with Foreign Countries and Shanghai Youth Federation and organized by Shanghai Youth and Children's Activity Centre.
This year, 120 young people coming from 20 countries, namely Australia, Bulgaria, Canada, China, France, Germany, Italy, Kyrgyzstan, Mexico, Myanmar, the Netherlands, New Zealand, Republic of Korea, Russia, San Marino, Serbia, Sweden, Thailand, the United Kingdom and the United States take part in a series of events such as "Be a Shanghainese" homestay with local families, "Theme Show on Nations", "I Love Shanghai" orienteering competition, visit to the Exhibition Hall of Anti-Japanese War in Jinshanwei, Chinese food taste and Chinese folk culture experience.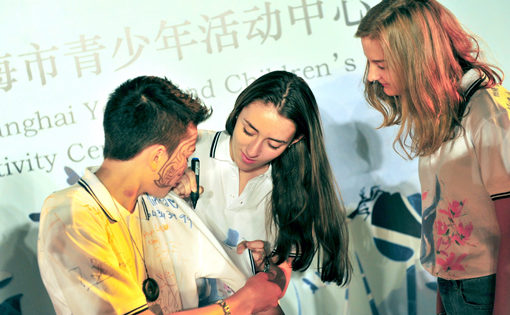 Campers sign on the camp T-shirts after the closing ceremony. (Photo: Lin Chunyue)
Source:english.eastday.com