Leisure Zone
Sharing your life with an animal has great benefits and can bring you great joy. If you are thinking about adding a pet to your family, it's best to learn about the needs of different types of pets to find one that will best suit your lifestyle. Each type of pet is different in terms of care, feeding, behavior, cost, housing and demands on your time.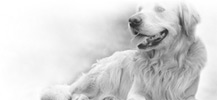 You may also adopt one from local animal aid organizations.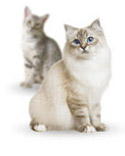 The first international conservation organisation invited to work in China, WWF has been active here since 1980, when Dr. George Schaller arrived to work with Chinese scientists on giant panda conservation. Today, WWF CPO (China Program Office) has 50 staff working on over 40 projects, from restoring the Yangtze river wetlands to environmental education and panda conservation.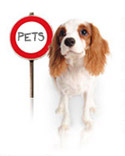 Second Chance Animal Aid (SCAA)
SCAA is a private, non-profit organization committed to protecting and improving the health and welfare of companion animals through education, health care, advocacy, outreach, adoption and the promotion of foster care as an alternative approach to traditional shelters. They believe it is the right of every companion animal to have a safe, healthy life in a loving home. For more information.
Management Rules about Dog

PETS SHOPS IN SHANGHAI


The Shanghai Pet Market is the best choice if you're not looking to overspend, as it offers dogs, cats and birds at a lower price.

Shanghai Naughty Family Pet Company

The Shanghai Naughty Family Pet Company, located at No. 2293 Hongqiao Road is the oldest pet shop in Shanghai.

Vets and Other Facilities

Companion Animal Hospital