31 years ago, McDonald's opened its first store in China on the 8th of October. 31 years later, the fast food industry giant announced the opening of a new China headquarters building in Shanghai's West Bund. It will be home to the company's over 600 HQ-based employees.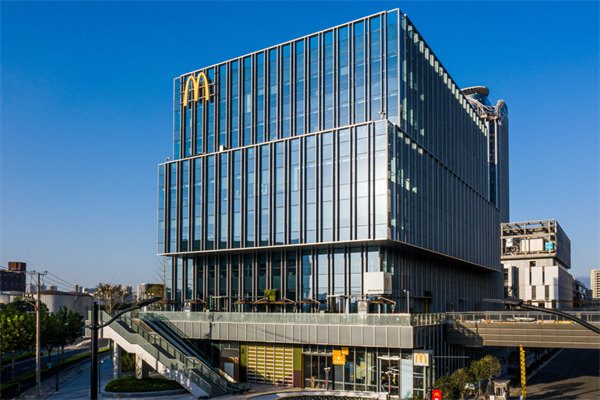 Zhang Jiayin, McDonald's China CEO, compares the move of the headquarters to a new journey. The cube-shaped building contains more futuristic elements of McDonald's: an intensive-style innovation lab, the seventh Hamburger University, and the largest McDonald's flagship store, which represent the company's commitment to the Chinese market.
"The Chinese market will be one of the most important markets in the world, and we will witness more here," said Zhang Jiayin.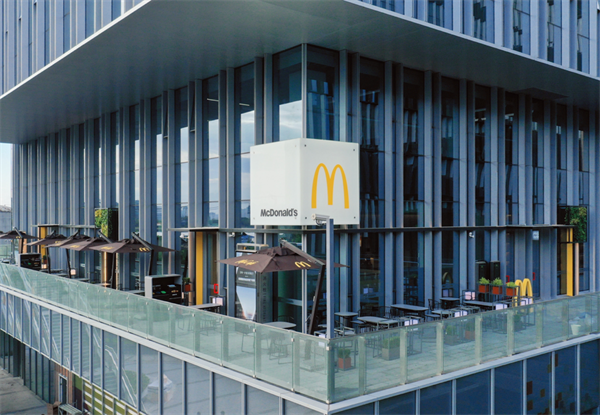 The flagship store, which opened the same day as the new building was officially launched, is also the company's first cube-style flagship restaurant in East China and McDonald's China's first LEED platinum-certified flagship restaurant. Another highlight is its various cross-over attempts with the CITIC Press Group, including the children's bookstore and mini theater.
The third floor of the building contains McDonald's in-house training institution, the Hamburger University, which will launch its first class next Monday.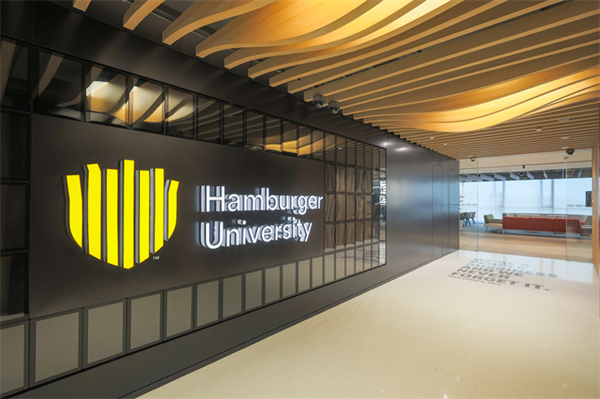 "The reason why we chose Shanghai is that it is a highland of talents, where you can find the best talents in the country and even the world," noted Zhang. This year, McDonald's China has planned over 130 university recruiting events across the country, to support the rapid development of its business. At present in McDonald's China, employees born from 1995 account for more than 60%, and employees born from 2000 are close to 43%.
Apart from talented people, the company chose Shanghai for its headquarters as it is a giant test field for cutting-edge concepts, be it light meals or plant-based meat. "It is a base camp radiating the entire market in China. We will continue to develop, continue to expand in scale with brand differentiation, and serve more consumers," added Zhang.
(Photos/WHB.cn)