Serrano from Zara confident of China's growth potential and future life
Source:english.eastday.com
By:Zheng Qian,Jiang Meiqing

2020 was an extraordinarily difficult year for both individuals and companies. However, with the support of China's policies, Zara's parent company Inditex Group resumed production soon after the COVID-19 breakout. The resilience of the Chinese market made Eva Serrano, Inditex Greater China president, optimistic about future growth and further increased her confidence and hope for her life in China.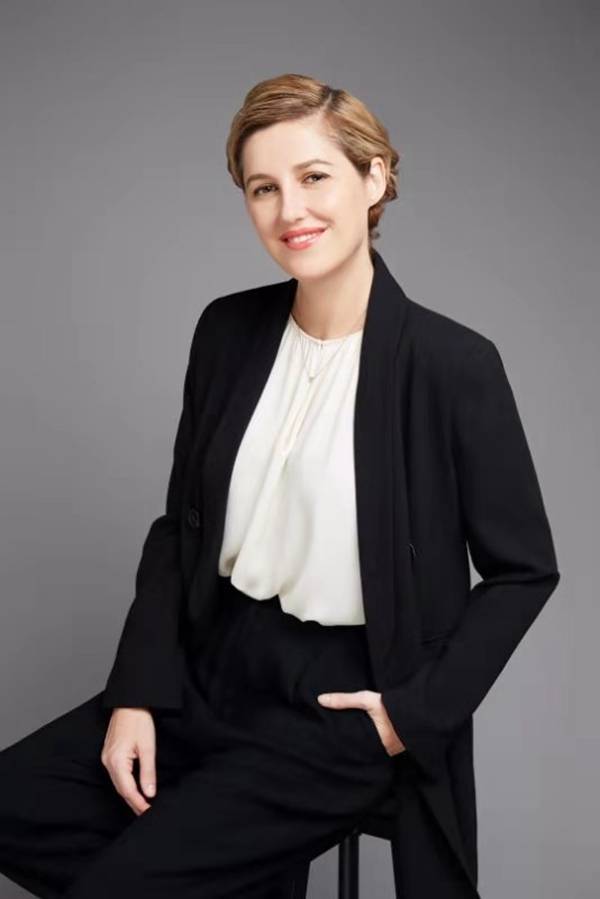 Eva Serrano
With the pandemic still raging around the world, Zara is accordingly accelerating its global as well as Chinese digital transformation.
Taking Zara Wangfujing store as an example. In October last year, Zara opened its iconic flagship store in Wangfujing, one of the most important shopping streets in Beijing. The store occupies an area of more than 3,500 square meters, becoming Zara's largest concept flagship store in Asia. It is also Zara's most technologically advanced store in the world.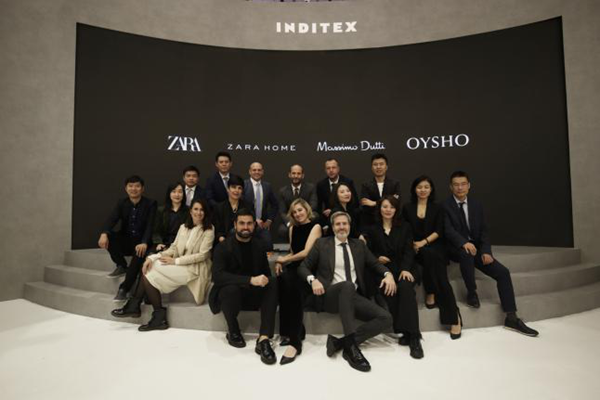 Inditex China team
Serrano explained that many years ago Zara focused on space for customers to look at the products, but now that is not enough. "Now customers can also see products online. What they want more is an experience, so our new stores are more of new concept stores." The Wangfujing flagship store is the first step in Inditex's transformation and will become a model for Zara's future stores.
In Serrano's words, Inditex brands will continue to open large stores equipped with next-generation technology and will keep strengthening their e-commerce capabilities. "We will continue to invest in our digital marketing in China, always with a demand-driven approach, articulated around the functions that our customers want, such as live streaming events or mini programs in WeChat."
For her, the 14 years she has spent in Shanghai have allowed her to witness a complete reversal of Chinese consumers following the fashion trends in Europe, such as London and Paris. Most countries will see what fashion trends Shanghai International Fashion Week brings.
"We have a whole generation of Chinese designers, representing different trends. A major feature of the Chinese market is that the trends change very fast--trends generate quickly and die quickly, so the demand for new designs is continuous." In her view, Chinese consumers focus on product design, quality and sustainability, which are what Inditex will continue to pay attention to.
Feeling practically Shanghainese, Serrano's life in Shanghai is cozy and happy with a good balance between work and life. She likes jogging on the roads in the morning and taking her daughter, who was born in Shanghai, to eat traditional Chinese dimsum on weekends. They "super love" dumplings.
She can't remember how many times they have spent the Chinese New Year in Shanghai and mentions that last year her parents even came to Shanghai to celebrate the Chinese New Year with them and the whole family had a reunion dinner.
This Spring Festival, Serrano will stay put in Shanghai as the Chinese government suggests. She and her family will try to cook some traditional Chinese dishes, such as dumplings and Shanghai specialty eight-treasure rice.
Video by Jiang Meiqing