Suntory: China's market recovery beyond expectation

Source:english.eastday.com
By:Fan Yicheng, Wu Qiong

For 57-year-old Tetsuho Kikuchi, 2021's Spring Festival is an unusual one. This is because having spent over a decade of the past fourteen years living and working in China, he is choosing to stay in Shanghai instead of going overseas for vacation or returning to Japan during the Spring Festival holiday.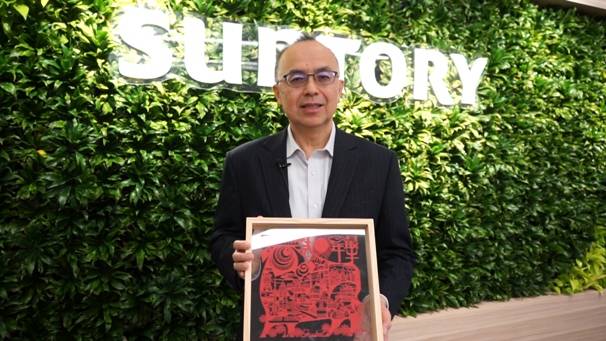 (Tetsuho Kikuchi, director president of Suntory China)
"On Spring Festival's Eve, I'm going to have some Chinese food with friends who are staying in Shanghai. During the holiday, I also want to go to Shanghai's famous scenic spots. I am looking forward to my first Spring Festival in China," said Tetsuho Kikuchi.
Back in early 2020 when Tetsuho Kikuchi was in Japan and when the COVID-19 pandemic broke out, he was full of fear and uncertainty. But he quickly came back to Shanghai in February. "At that time the streets were empty and there was almost no one in sight, which made me very worried. But with the passage of time, the epidemic was under good control in China, and society and the economy recovered rapidly. Our company's performance in China has also been very gratifying," he said.
More investment in family & e-commerce market
Currently, Suntory China's business covers several categories like whisky, brandy, wine, beer, soft drinks, freshly ground coffee, and health foods like Brand's Essence of Chicken. It also operates some Japanese restaurants.
The food and beverage market was most affected by the pandemic last year, said Tetsuho Kikuchi, including bars, nightclubs and high-end restaurants. As Suntory mainly sells alcoholic products, the performance of alcohol sales last year was also very severely impacted. On the other hand, it saw a rapid increase in China's family & e-commerce market. The company invested more in those areas and it paid off.
"Due to the epidemic, people are spending more time at home. Many young people have begun to develop the habit of drinking cocktails and low-alcohol wines at home. As the consumer behavior has evolved, many new consumption patterns have emerged," said Tetsuho Kikuchi. Last year, his company tried live streaming a number of its new products, and the results were positive. For instance, it invited Li Jiaqi to help promote Mixtea and HOROYO online.
In addition, the company formed a digital marketing department in May 2020. "This year, we plan to expand the e-commerce marketing model that has been successful in China to other markets around the world," added Tetsuho Kikuchi.
Thanks to the outperformance of some categories such as those depending on family consumption, which rose by 20 to 30%, Suntory's performance in China last year basically maintained the level of 2019.
Last year, Suntory's revenue in China was around RMB 2 billion. Looking back on the past year, Tetsuho Kikuchi is gratified. In his opinion, the Chinese market only takes up a small part of the company's global market but it has huge growth potential.
An ambitious goal for 2030
Having working in China for over ten years, Tetsuho Kikuchi has a profound insight into the market. In his eyes, China's beverage and alcohol industry will continue to be more high-end. In addition, the pursuit of individuality will also become a trend, as more people drink something that better suits them and their personality.
Last year, China began to embark on an economic track of "dual circulation". In response, Tetsuho Kikuchi said with the advancement of the new development pattern, China will usher in a new round of consumption upgrades, and people's demand for taste and quality will continue to increase. "This is where Suntory can exert its strengths, and we hope to introduce more high-quality products to Chinese consumers."
Regarding the changes in China's business environment in recent years, Tetsuho Kikuchi also has a deep understanding: "The Chinese market is becoming more and more free, with fewer restrictions on foreign investment and streamlined registration procedures. For foreign companies like Suntory, it has become more convenient to do business in China. What's more, China has a rapidly growing market. Based on these factors, Suntory sees China as its most important market in the world."
The Suntory Group headquarters in Japan has set a goal for Suntory China: sales of Suntory in China reaching RMB 20 billion by 2030. "Last year, China's economy proved to be the fastest to recover, so the Japanese headquarters has high expectations for the Chinese market and asks us to work hard," said Tetsuho Kikuchi.
However, it will not be easy to reach the goal. Though Suntory's brands have been widely recognized in East China, in some other areas like Hainan, they are still lesser known.
"By aiming at health products, imported beer and coffee machines, we plan to increase our categories in China and keep expanding sales. At the same time, we will invest more in product promotion to expand our popularity across China," Tetsuho Kikuchi told Eastday.com.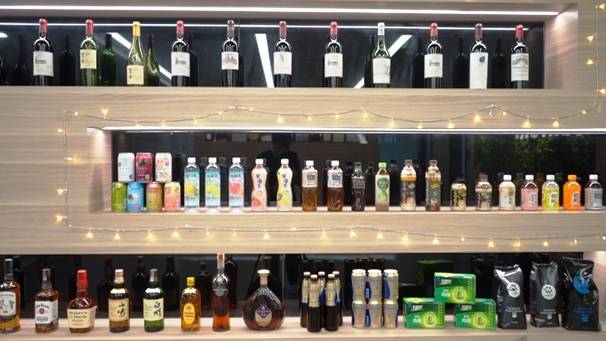 A China expert with Shanghai affection
The Japanese businessman first came to Shanghai in April 2007. He has worked for Suntory (Shanghai) Food Trading and Suntory (China) successively. In 2016, he returned to the Japanese headquarters and two years later, he was dispatched to Shanghai again.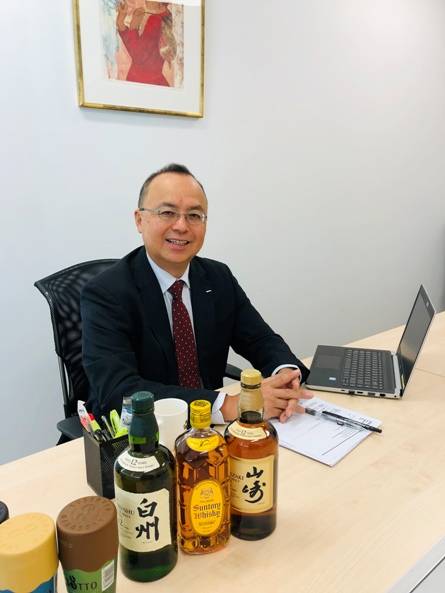 He can speak Chinese fluently. Back in high school, he began to learn Chinese as his second language. He recalled, "In 1972, Japan normalized diplomatic relations with China. There was more information about China and the Japanese people began to like China more, setting off a 'China fever' in Japan at that time."
Tetsuho Kikuchi is now a China expert. He also likes Chinese culture. Over the past years, he has been to more than twenty provinces across the country. Mount Tai, the Yellow Mountain, the Mogao Caves, the Yungang Grottoes, the Longmen Grottoes, the Takla Makan Desert and the ancient city of Pingyao in Shanxi all left a deep impression on him.
However, the World Expo 2010 holds a special place in his heart . "Shanghai's urban appearance has completely taken up a new look ever since the Expo. The streets have become particularly clean and tidy."
Story by Fan Yicheng
Translated by Wu Qiong