Coca-Cola's new boss in China wishes for stronger recovery
Source:english.eastday.com
By:Wu Qiong

"The soft drink industry in general across the world is one of the faster growing consumer products categories. In an emerging market and a fast developing market like China, it's a very attractive category to be in," said Vamsi Mohan Thati, a Coca-Cola veteran who has been with the company for over 20 years. For him, the Chinese market is exciting and can be the growth engine of the world.

Around four months ago, the Indian executive was appointed to lead the business in Greater China and Mongolia, thus kicking off a new career in China. During his first Chinese New Year in Shanghai, he would like to try out a traditional Chinese sweet called "niangao"(rice cake) with his wife. He was told that the food has an auspicious meaning of stepping up. At the same time, he is looking forward to a stronger rebound and recovery of Coca-Cola's business in China.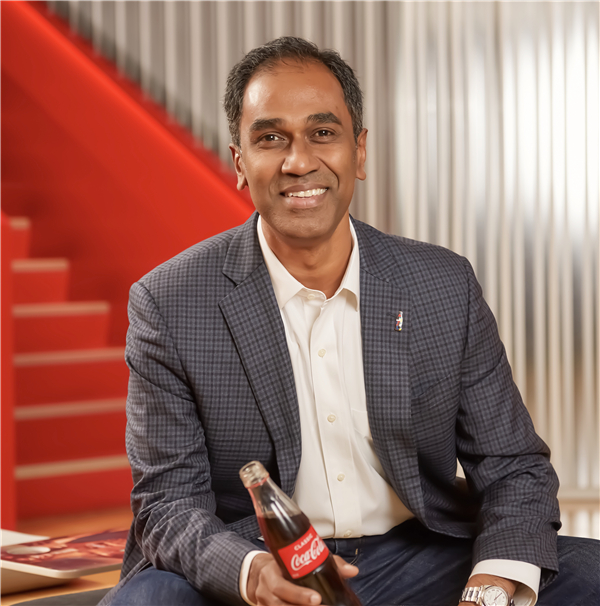 During his stay in China, Vamsi likes to try different types of food, and fell in love with a tea drink made of Chinese Tieguanyin tea. Anticipating what kinds of sparks can happen when Coca-Cola meets Chinese tea, and how Vamsi will lead Coca-Cola China to achieve stronger growth will be of great interest in the coming year and beyond.