Toray Industries seeks sustainable development with China
Source:english.eastday.com
By:Fan Yicheng,Jiang Meiqing

"I was full of different feelings over the past year, which was difficult but you could still feel warmth in the context of the pandemic," recalled Kazuhiko Shuto, chairman of Toray Industries (China). Now that Toray Industries, is back on normal track in China, he feels great relief. For the Chinese Lunar New Year, he is staying in Shanghai and would like to eat Chongqing hotpot on Spring Festival's Eve to wish for a prosperous and bullish year ahead.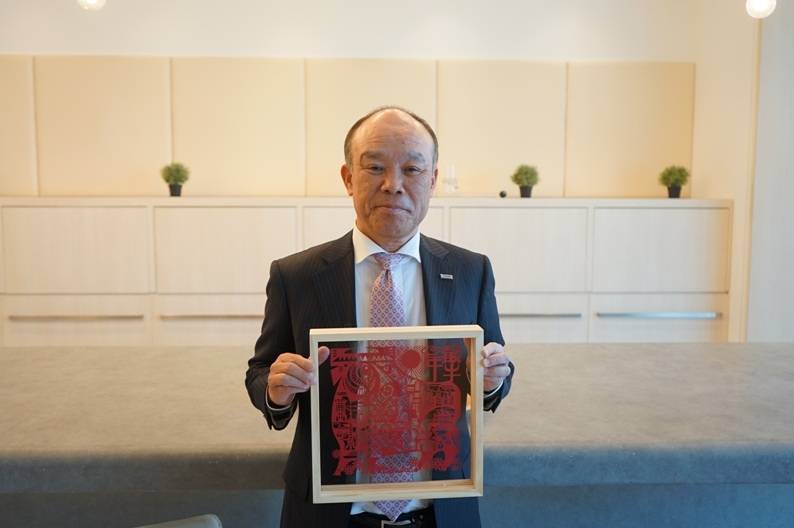 Coping with the epidemic
Last year, when the epidemic broke out, Kazuhiko Shuto was in Japan. After an urgent meeting at the headquarters in Japan, he immediately formulated a series of plans for Toray's business and its employees in China. This included sending masks and thermometers to China, which were carried by Toray China's Japanese staff who went back to work after the Spring Festival holiday.
Toray's Nantong facilities were also mobilized to produce core materials for masks and protective clothing.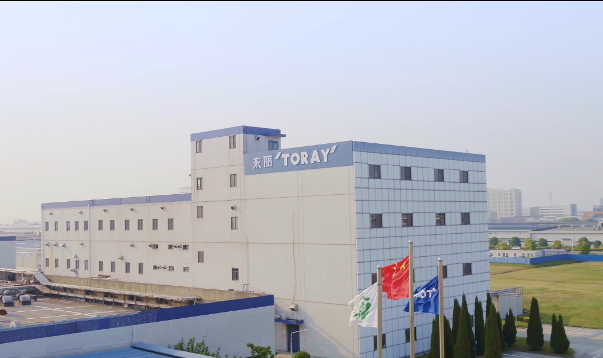 After the holiday, Toray's production and work resumed smoothly with the help of the local government. But its business was still affected. "In the first half of 2020, our business fell into trouble and we encountered great challenges especially in the fiber sector, such as garments and fabrics. Our performance declined more than expected," added Shuto. "However, thanks to the overall recovery of China's economy in the second half of the year, Toray's performance began to improve significantly and gradually returned to the normal level."
Moreover, construction of Toray's new facilities in Foshan, Guangdong, was resumed. Since 2017, Toray has been focused on the manufacturing of meltblown non-woven fabric and water treatment film in Foshan's Nanhai District. So, the two new facilities will hopefully promote the formation of a new material industry cluster in the local area and bring an annual output of more than 1 billion RMB.
Growing with China's economy and society
Toray entered China in 2002 as a material manufacturer. So far, its investment in equipment has reached 19.2 billion RMB.
In 2017, the19th National Congress of the Communist Party of China stressed the importance of bringing people fresh air and clean water. Under the framework, Toray has been thinking about making use of cutting-edge materials in its manufacturing, as a way to contribute to China's development.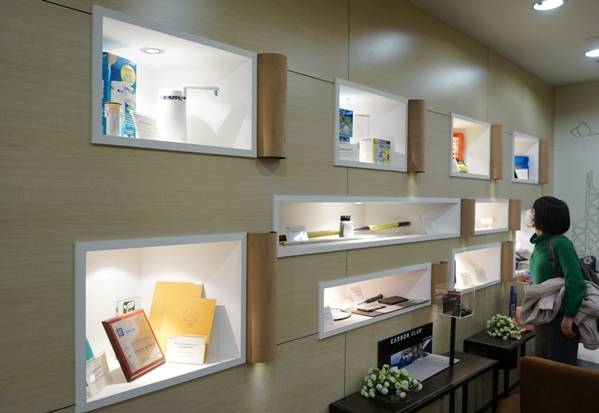 According to Shuto, Toray's water treatment and environmental protection business will become important growth points as the company's development direction is consistent with China's industrial planning and national development. He said, "Many of the materials we produce, such as biodegradable and recyclable materials, can play a huge role in environmental protection. The company has made great efforts in R&D." Annual goals of energy-saving and carbon emission reduction have been set up by Toray's plants across China to contribute to China's carbon neutral pledge.
In late 2020, China announced its 14th Five-Year Plan and the "dual circulation" development pattern. Commenting on that, Shuto has expectations of China's further opening-up and an increase in domestic demand. "For Toray, the increase in domestic demand means materials with highly-added value will have more business opportunities." He promised to "provide Chinese society with more brand-new high-value-added materials, and grow with China's economy and society, to achieve sustainable development of our business."
China's attraction for global enterprises
Last year, China became the world's largest foreign capital inflow country replacing the United States, with its GDP expected to grow by 8% in 2021. This is in contrast to most other economies which are still reeling from the pandemic. "China's economy has seen rapid growth in recent years. At the same time, it is also pursuing high-end products, while focusing on R&D innovation and high-added value with better application to the market. Based on these trends, I think companies from all over the world would like to invest here," said Shuto.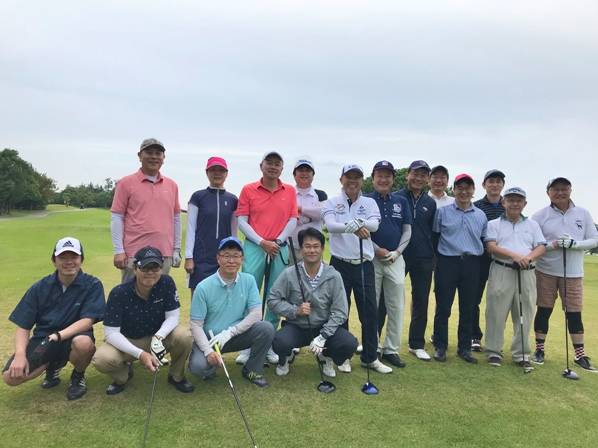 Having lived in China for many years, Shuto has witnessed China's improving business climate. In his view, the business environment consists of two parts: hardware and software, and Shanghai has done a great job in both. "When working with local government, I can feel that they are very professional. The staff are very familiar with economic laws and related policies. With clear plans in their mind, they grasp economics very well. They can support enterprises to achieve development."
Speaking of the much-anticipated Foreign Investment Law (FIL) which went into effect in 2020, Shuto said foreign companies welcome the law very much, especially the "pre-establishment national treatment" plus "negative list management" system for foreign investment. He hopes the law will be implemented more concretely and be fully understood and observed. "I believe that China's business environment will be further improved."
Story by Fan Yicheng
Translated by Wu Qiong