Shanghai Disney Resort ambitious about future development
Source:english.eastday.com
By:Wu Qiong, Jiang Meiqing

"I've been with Disney almost 40 years and I've seen many different things happen and adversaries. Nothing was really as emotional as May 11 when we re-opened," said Joe Schott, president and general manager of Shanghai Disney Resort, when he looked back on 2020. He was also grateful about living in Shanghai, especially after experiencing the COVID-19 outbreak. Of the future, he is full of confidence. "We're extraordinarily ambitious about where we're going. We want to be a major draw for Shanghai to be able to attract people. I would say that you'll see that materialize over the next 5 years in a big way."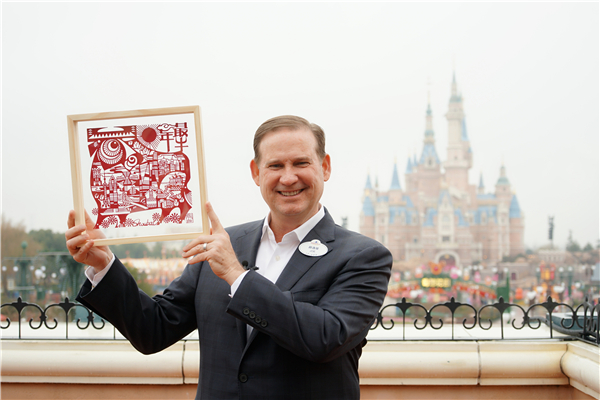 (Joe Schott, president & GM of Shanghai Disney Resort)
Rosy about China's tourism industry
"2020 was a difficult year for everybody and for Shanghai Disney Resort as well. But through it, I think we were extraordinarily resilient and that showed up in a lot of different ways, especially with our connection to fans during that time period. When we reopened we became a beacon of hope not just for China but the rest of the world," said Joe full of emotion. Shanghai Disneyland was the first Disney park in the world to close, but also the first Disney park in the world to reopen. In keeping visitors safe while retaining the Disney magic, the resort has set the groundwork for every other Disney park around the world.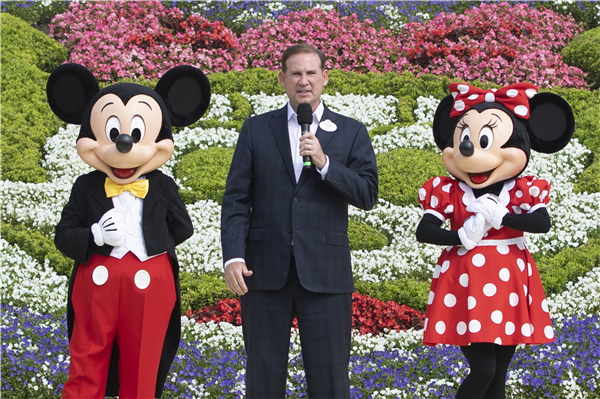 (Shanghai Disneyland reopened to the public on May 11, 2020.)
"We invested large here because we recognize the potential of the industry here [in China]," said Joe, who witnessed the opening of the Shanghai Disney Resort, the largest foreign investment the Walt Disney Company has made to date. He is also expecting after the world is healthy again that there will be a lot of penned-up demand for people to want to experience some of the tourism destinations again. "I think people need that joy and happiness in their lives, in which I think we can be a very important player in keeping people in a happy state," he added. "We want to support the tourism growth within China and specifically make Shanghai a tourism destination."
"The government is doing everything they can to help us, to encourage domestic consumption by thinking about infrastructure in the future, by thinking about the transportation network to be expanded. I think all of that will help to make it easier for guests to come to Shanghai and just enjoy everything that China has to offer," said Joe.
Storytelling using technology and creativity
Joe has mentioned on different occasions that Disney is a storytelling company. In his opinion, when you are trying to tell stories in three dimensions, you need a lot of things that are both seen and unseen. Technology and creativity are two major ways Shanghai Disney Resort gets closer to its visitors and fans.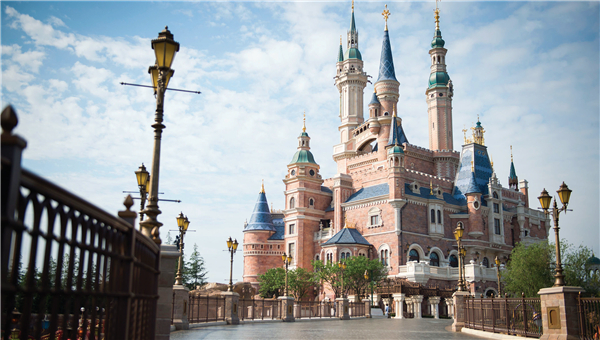 (Shanghai Disneyland)
Joe's favorite attraction is the Pirates of the Caribbean: Battle of the Sunken Treasure in Shanghai Disneyland. For instance, there is an animated robotic figure called Davy Jones which is huge and incredibly lifelike. "It's what we call an Audio-Animatronics Figure which we can actually build here in Shanghai to deliver new audio-animatronics figures," said Joe with pride. Also there are many technologies behind the spectacular light shows, which have been loved by tourists. In 2020, the park also launched an online reservation tool for Chinese visitors who rely much on mobile devices.
"So that's how we're becoming part of the technological advancement."
Since 2016, Shanghai Disneyland has announced expansion plans twice. The Zootopia-themed land is now under construction. "So we haven't stopped developing as we're developing now. I think when you see the products that are coming, I think you're going to be hopefully as impressed as I am so far," said Joe with excitement.
"Creativity never stops and you'll continue to see that. We're always looking to inspire people of all ages with happiness and create the source of joy. I'm expecting that we're going to have the opportunity to influence many people's lives in a positive way following the situation that we're in today, as hope and optimism is the most important thing that you can have in your life."
(Photos provided mostly by Shanghai Disney Resort)
Video by Jiang Meiqing