2015 Yao Foundation Charity Game concludes in Shanghai
2015-08-23 12:46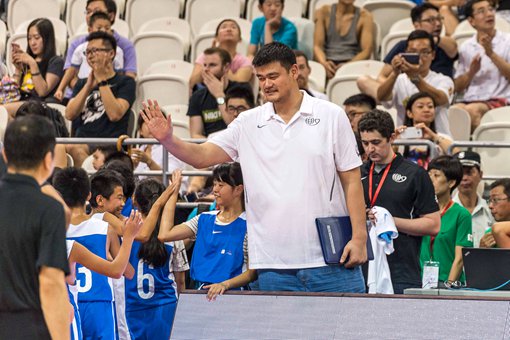 Yao Ming cheers for the little players.

US NBA star team beats Chinese men's basketball star team 140-126 in the 2015 Yao Foundation Charity Game in Shanghai on Aug. 21, 2015, during which 16 little players from the Yao Foundation Hope Primary School Basketball Season entered the court in the third quarter, winning acclaim for their plucky spirit and good performance.
2015 Yao Foundation Charity Game to kick off in Shanghai >>
Yao Ming and NBA players instruct little players at training camp >>
The match players included NBA players Draymond Green, Thaddeus Young, Shane Larkin and Chinese players Zhao Jiwei, Zhao Tailong and Li Muhao.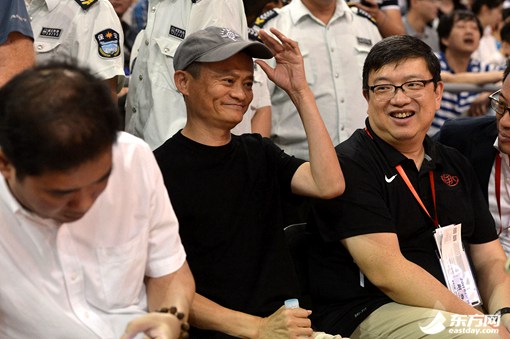 Jack Ma

Celebrities from all walks of life came to the court such as Jack Ma, founder of China's e-business giant Alibaba Group and Blackie Chen Chien Chou, an actor and former basketball player from China's Taiwan. Yao Ming's wife Ye Li and daughter Yao Qinlei were also at present.
Source:english.eastday.com