Rain Room comes to Shanghai, starting its Asia tours
2015-08-31 15:13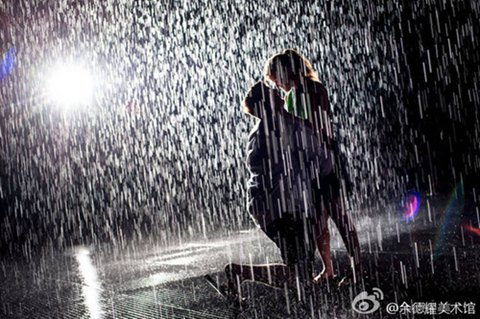 Duration: Sept. 1 – Dec. 31 (except for Sept. 9)
Venue: Yuz Museum Shanghai
Address: No. 35 Fenggu Road, Xuhui District, close to Longteng Avenue
Price: 150 Yuan for single ticket, 260 Yuan for double tickets, 360 Yuan for trio tickets and 60 Yuan for view-only ticket
After making a sensation in New York and London, large-scale interactive art installation Rain Room will have its Asian premiere at Yuz Museum in Shanghai from September 1 to December 31, 2015.
The most attractive point for the room is that the rain will immediately stop wherever visitors walk by means of the high-tech induction device on the ceiling, that is to say, people will not get wet in the rain as long as they don't walk very fast.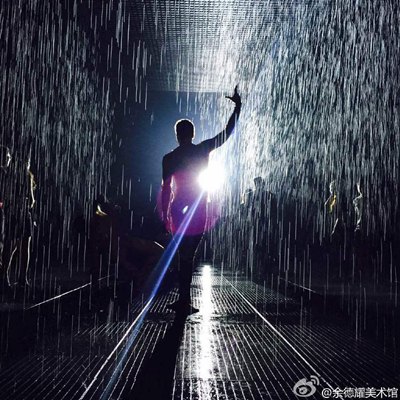 Created by Random International, Rain Room was first presented at the Barbican in London in 2012 and then at the Museum of Modern Art in New York in 2013. Shanghai is the first station for the installation showing in Asia. After that, Rain Room will tour China and Asia, starting with Beijing during spring 2016.
Covering an area of 150 square meters, Rain Room introduced by Yuz Museum is the largest ever one, 1.5 times the NY Room.
The water used in Rain Room is recycling ordinary tap water and conducts self cleaning when the system is in operation.
According to the principle of design, the more the visitors, the less the rain dropped; if the room is filled with people, no drops of rain will fall. Thus, there is a limit to the number of visitors. The room can accommodate up to 20 people each time to ensure that visitors get a good experience.
Editor: Wang Jiaye
Source:english.eastday.com